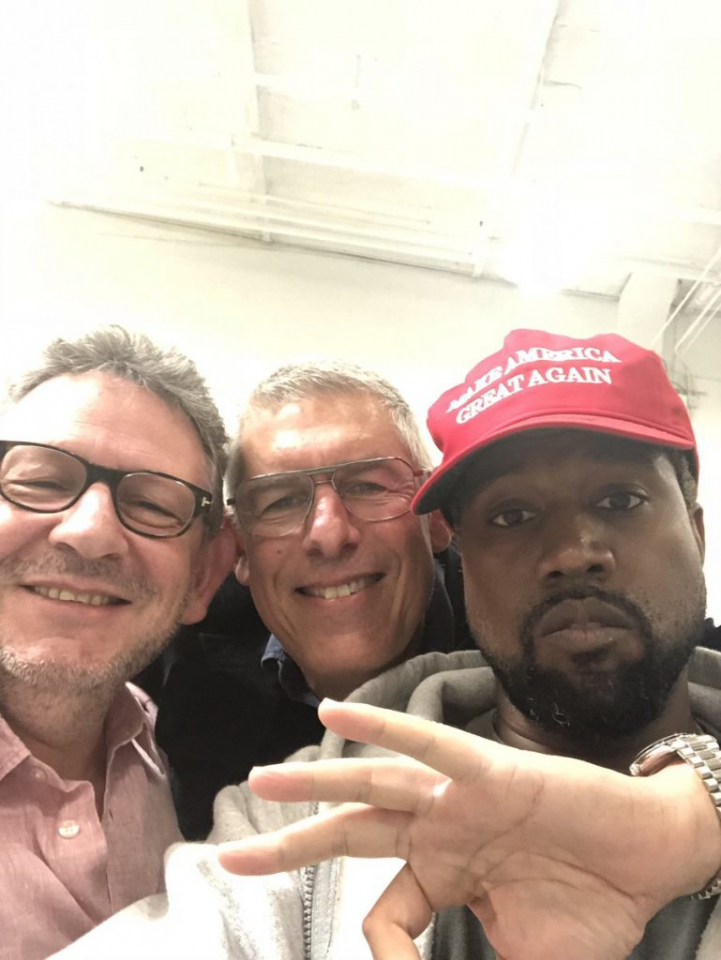 Kanye West emerged from hiding last week with a multitude of tweets that began well, but eventually turned sour. Kanye initially announced that he was doing a joint album with Kid Cudi, a solo album, and would be producing albums by Nas, Pusha T, and Teyanna Taylor. There was excitement within the hip-hop community over Kanye's new music. However, things went downhill once he revealed his political ideas.
The initial backlash came after Kanye announced that he agreed with the views of Black Republican, Candace Owens. Owens has spoken out against Black Lives Matter and issues that often affect the Black community. But things got worse once Kanye revealed that he supported Donald Trump. He was even photographed wearing a "Make America Great Again" hat.
Kanye argued that he was a free-thinker, but it was ridiculous to side with a known racist in order to simply go against the grain. On April 28, Kanye addressed the issue with T.I. on the song "Ye vs. the People."
The song is dialogue in rap between Kanye and T.I. with T.I. attempting to serve as the voice of reason.
Kanye attempts to justify his stupidity by rapping, "I know Obama was Heaven-sent, But ever since Trump won, it proved that I could be President."  T.I. responded by rapping, "Yeah you can, at what cost though? Don't that go against the teachings that Ye taught for?"
Kanye addressed wearing the "Make America Great Again" hat by rapping, "Bruh, I never ever stopped fightin' for the people,
Actually wearin' the hat'll show people that we're equal."
T.I. responded by rapping, "You gotta see the vantage point of the people. What makes you feel equal makes them feel evil."
Kanye continued, "'Make America Great Again,' had a negative reception, I took it, wore it, rocked it, gave it a new direction, Added empathy, care and love and affection, And y'all simply questionin' my method."
T.I. blasted Kanye by rapping, "Startin' to look like Donnie cut you a check, Toyin' with hot lava, better be careful with that, What's it mean to gain the world if you ain't standin' for sh–? Okay I gotta say it, Ye, you sound high as a b–h. Yeah, genocide and slavery, we should just try and forget."
Overall, "Ye vs. the People" is Kanye's attempt to reason with his disturbed views. It's an interesting attempt, but his suffering can't be solved by one song.