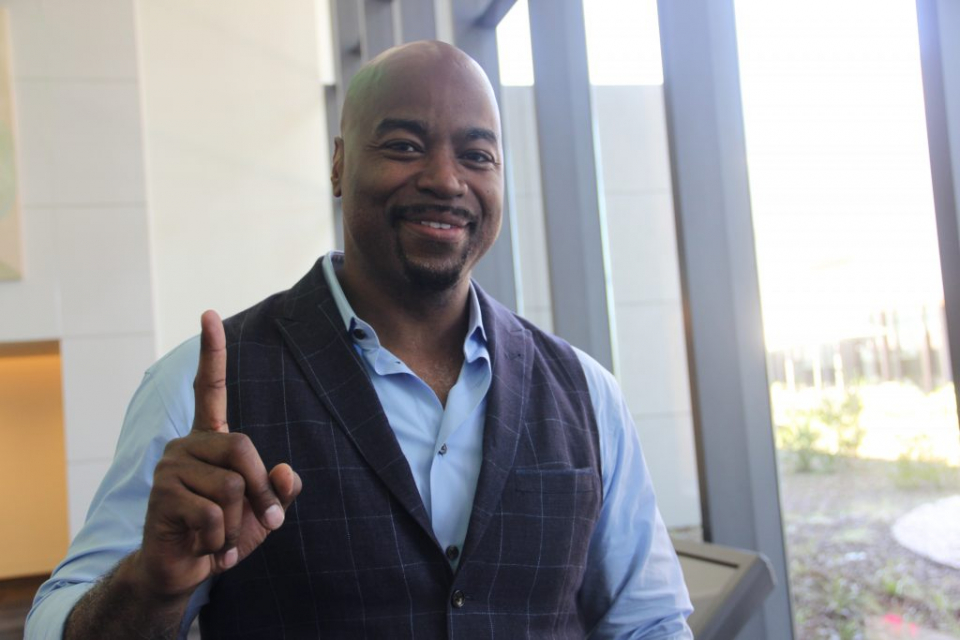 A former NFL player for the Chicago Bears and the New York Jets, Ray Austin is now an actor and budding entrepreneur. Serving as co-founder and commissioner of the Fan Controlled Football League, Austin is amped about the next step and shared the news with us at PUSHTech2020.
The Fan Controlled Football League, or FCFL, is an interactive sports league using block-chain technology. This is the first venture of its kind allowing fans to "control the entire league." In 2017, the FCFL bought an indoor football team and allowed fans to pick the logo, the location, the name, the coaches, the players. They even developed an app that allows consumers to call plays in real-time. The FCFL has garnered partnerships with the CAA, Amazon's Twitch and IMG.
Austin and his team are utilizing blockchain technology to improve the FCFL. Fans are able to be hands-on with the inner workings of the league by voting on a variety of decisions. But it doesn't stop there, fans can acquire coins that through reading and sharing content and attending meetings. Those tokens offer more power to one's impact on the league which boasts fans in over a hundred countries across the world.
"I think when people hear that they're like, 'what are you guys doing?' If you think about when you're playing a video game, you have coins that pop up like 'Bing! Bing! Bing!' It's the same thing in our league, this is a live video game. So, the more coins you acquire the more power you have in our league," Austin said.
Austin shared one instance where former All-Pro defensive end, Greg Hardy, wanted to reignite his football career and play with the FCFL. The executives voted then allowed the fans to have a say so. The result ended in a 51-to-49 percent split denying Hardy of his participation.
"The next day the 49 percent were going to burn the house down. But now, if you put the entire league on the blockchain, you have a transparency that everybody can see. And there's a distributed ledger that the fans can see that their vote really counts," Austin said.
The future is seemingly bright for Austin and the eSports team. Chuck Taylor, the vice president of Caesar's Entertainment, is being very instrumental in helping find a location in Las Vegas for expansion. The FCFL is allowing fans to see everything from building out the space to picking the teams.
"We want to show everybody that's a part of our league what we do from the ground up. When we all walk out that tunnel, we all feel like we did this together," he said.