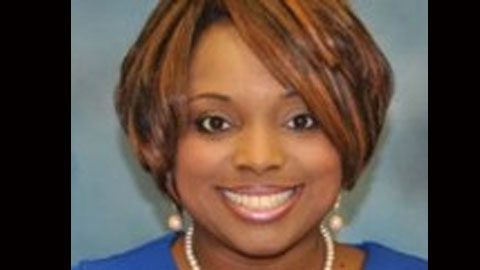 The campus of Fort Valley State University is in crisis after charges of sexual misconduct involving members of Alpha Kappa Alpha Sorority Inc. and a former school administrator. A few weeks ago, social media was ablaze with the allegations that members of pledge lines, that may go back at least two years, had prostituted themselves to influential men in the Fort Valley, Georgia area. The students supposedly were trying to raise money for pledge fees of the Alpha Beta Chapter of AKA.
At the center of these allegations is Alecia Johnson, who resigned from her position at Fort Valley State as an executive assistant working in the office of the president. According to media outlet WSB-TV, Johnson is not only an AKA but also served as the faculty advisor for the Fort Valley chapter. She had been an employee at the school since 2004 and at the time of her resignation earned around $64K a year.
The allegations of hazing and sexual misconduct were reported on a tip line and also to the office of the Title IX administrator on campus. As the investigation picked up steam, Fort Valley University President Dr. Paul Jones received the following hand-delivered letter from Johnson:
"Greetings Dr. Jones, I find it best under the circumstances to render my resignation, effective immediately. Please have my personal belongings packed and mailed to the address listed or I can have someone pick them up next week."
Jones replied and accepted Johnson's resignation the same day and confirmed to Jones her belongings would be packed and mailed to her.