Since President Donald Trump refuses to even acknowledge Waffle House hero James Shaw Jr., then Shaw's basketball idol Dwyane Wade decided to do it.
James Shaw Jr. became a national hero overnight after disarming terrorist Travis Reinking in a Tennessee Waffle House.
When a gunman entered an Antioch, Tennesee, diner and opened fire, Shaw eventually wrestled a rifle away from the gunman and tossed it over the counter, forcing the naked gunman to flee into the night.
Shaw's actions were called gallant for bringing an end to the tragic events that left four people dead and others injured.
"I know you don't want to be called a hero, but I look at you as an American hero," Wade told Shaw after he surprised the hero by appearing on the "Ellen" show to congratulate him on his efforts.
"When I sit down with my kids and I sit down and talk to them about role models and who I want them to look up to, I tell them to go look up James Shaw Jr.," Wade added.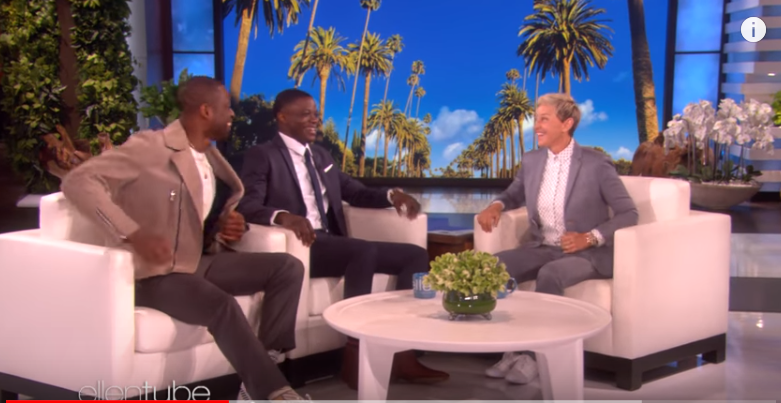 The surprises for Shaw didn't stop there. Wade presented Shaw with a check for $20K.
Earlier in the show, Shaw told Degeneres about the events that unfolded at the Waffle House on April 22.
"You see him reloading and you think, that's my chance to go at him?" said DeGeneres.
"Yes, I had a voice in my head that said 'do it now, do it now,' " Shaw said.
The encounter left Shaw with a burn on his hand and a wound on his elbow where a bullet grazed it.
"Wow, you're a brave man," said DeGeneres. "You're a really brave man."
DeGeneres also rolled out some thick stacks to give Shaw in the form of a check for $225K, which included money raised for him on a GoFundMe account. Shaw also got $20K from Shutterfly, an online photo products service.
Check out Shaw's meeting with D-Wade during the "Ellen" episode below: