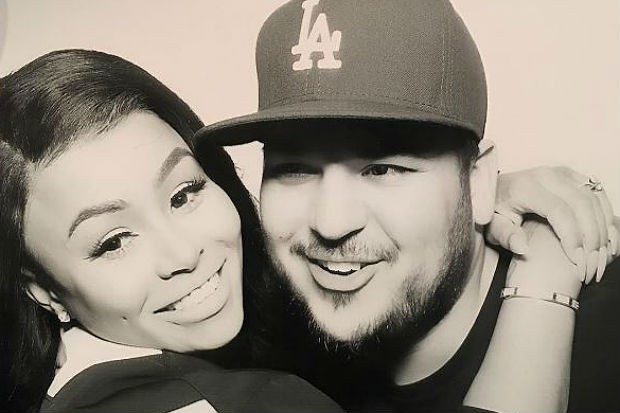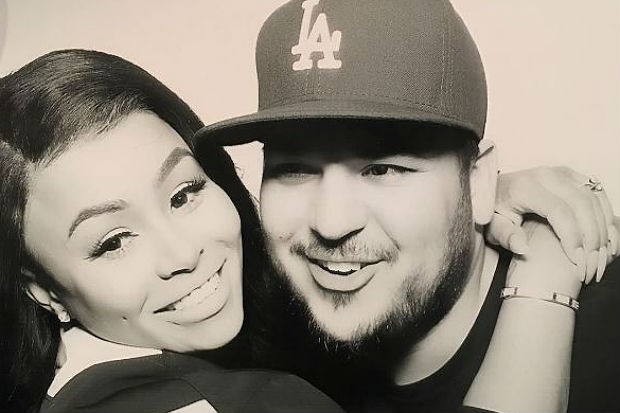 Breaking up with Rob Kardashian has proven to be very expensive for Blac Chyna.
Actually, splitting from the lone male Kardashian has cost Chyna a lot of money — as in tens of thousands of dollars per booked gig.
Club promoters are not nearly as anxious to hire the reality TV star to come appear at their clubs and events. At her pinnacle, Chyna was pulling in up to $30K for nightclub appearances. But now she can't even get a fourth of that because promoters said she is much less an attraction without former fiance Rob Kardashian, TMZ reports.
The entertainment publication claims Chyna is now only getting up to the maximum of $7K per appearance, with one promoter summing up the general feeling that "Chyna without Rob is like Sonny without Cher."
In fact, another promoter told TMZ that he wouldn't give Chyna a cent more than $2K for her to come to his club anymore. Bluntly put: Chyna is uninteresting and irrelevant without the Kardashian connection.
Ouch.
The stripper-turned-socialite believes she is owed some serious coins from the "Keeping Up With The Kardashians" star after he was paid for her reality television series, but then "Life of Kylie" took the show's place when Chyna's series "Rob & Chyna" was terminated.
Court documents filed by Chyna, according to The Blast, state this: "The money paid to defendants for their services on Life of Kylie was acquired through the unlawful means of intentionally interfering with her contract for a second season of "Rob & Chyna."
Also, Chyna recently said that Kardashian asked personally for the "Rob & Chyna" show not to be cancelled.
Court documents submitted by Chyna claim that the second season of her and Rob Kardashian's reality show began filming in early 2017, despite the paperwork having not been finished.
The lawsuit states: "Reality television thrives on colourful personalities engaging in conflict."
"If anything, the E! network saw more potential in a second season given the success of season one and the new, unpredictable co-parenting relationship between Chyna and Rob."
Chyna is still battling it out with the Kardashian/Jenner clan in court after claiming they purposely worked behind the scenes to terminate "Rob & Chyna."
Without naming the specific family member of the Kardashians, Chyna said in the court docs, according to The Blast, that this unnamed person said "the show is giving this toxic woman money and exposure she lives and breathes for and by continuing it … she will proceed with using and physically abusing my brother."
In short, Chyna says the family is on an all-out mission to destroy her career, and she wants compensatory damages as a result of the damage they've inflicted thus far.
Her court documents stated, according to The Blast, "The unwritten rule no one told (her) when she began her relationship with Kardashian is that the entire family will come after you if you leave, using their fame, wealth and power to take you down, including getting your television show cancelled (despite great ratings), spreading lies about you, and even funding a bogus lawsuit about a crumbled gingerbread house."
in the meantime, Chyna has been carrying on a controversial, eye brow-raising romance with teenage rapper YBN Almighty Jay, who is 18.