Maybe we've been clued in as to why Wale always seemed to silently simmer when off stage and in interviews.
The Chocolate City lyricist doesn't think his career is where it should be, and during an impromptu question-and-answer session on Twitter, he finally spewed what he'd been thinking for quite some time, if not for his entire career.
When a fan queried Wale, 33, on whether his "expressive passion for the music hurt/prevented you from being mentioned with the rest of your class?" Wale concurred with the fan's sentiments. He also added erroneously "being a dark skinned (not half white) rapper direct decent from Africa" also hurt him greatly in his career:
It hurt me greatly . Also me being a dark skinned (not half white) rapper direct decent from Africa did too .. but let's not go there 🙃 https://t.co/L0V4NQFfpg

— Wale (@Wale) May 3, 2018
I' been thinkin bout goin back 2 college .I don't have a job and hollywood day I don't have enough social media followers . I need a job👨🏿‍🌾

— Wale (@Wale) May 3, 2018

I need to create a promotion team of fans who love me and want to protect me at all costs https://t.co/xFuZa0PFJg

— Wale (@Wale) May 4, 2018
Without saying it, Wale is referring to the racially ambiguous set of rappers such as Drake, J. Cole, or Logic, all of whom have achieved phenomenal success in the rap game. This doesn't even include White rappers like Eminem, Iggy Azalea and Post Malone who dominated rap and pop charts for years.
But, as fans have pointed out accurately, there are scores of dark skinned rap artists who have found a place in the rap game, both historically and currently. Wale's MMG label mates Rick Ross and Meek Mill are both perfect examples. In fact, there has never been a time when dark-skinned rappers were not relevant (as the likes of old school rappers Kool Moe Dee, Big Daddy Kane, Too Short, Trick Daddy and Biggie Smalls/Notorious BIG prove irrefutably).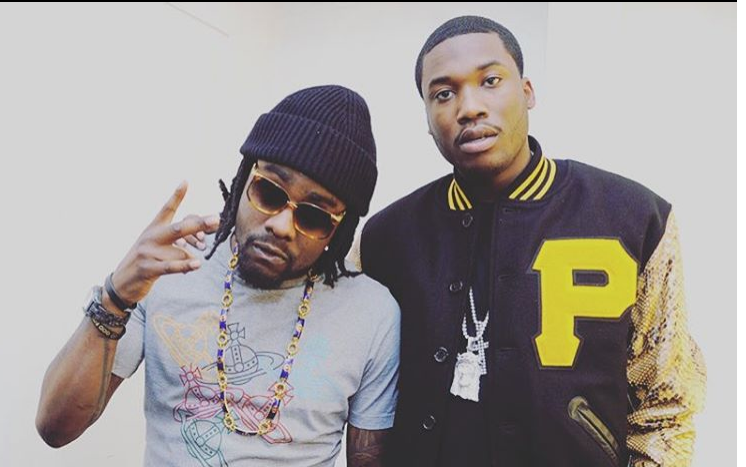 Hip-hop heads on social media and blogs were befuddled as to how Wale came up with this rationale to explain away his lack of major success. Especially since Wale has experienced success. According to Billboard, Wale's got 19 songs in the top 100. He even had a No. 1 hip-hop song ("Lotus Flower Bomb") and five top 10 singles. He dropped a No. 1 album and had three in the top 10.
What struggling rapper selling his CDs out of the back of his car in dangerous neighborhoods would not kill for that type of success? Rap fans are very confused, if not angry, at Wale:
I honestly don't understand your gripe my g, I've tried cuz I fw you but dawg it just seems hella whinny & insecure cuz in rap specifically for males damn near everybody who hot is dark skin.

— Jefé tha Point God. (@JeffJumpshot) May 5, 2018
Another person on Bossip said, " dont want to discredit his feelings, BUTTT there are plenty of dark skin/brown skin BM flourishing in the industry…maybe he needs a better team behind him 🤷🏽‍♀️"
A third person said: "Yeah, the colorism argument doesn't really apply to black men in hip hop because men are not discriminated against in this arena like women are. If Rick Ross, Young Thug, Meek Mill, Migos, Kodak Black, Kendrick and all of them other dark skinned kats can make it, then Wale isn't making it cause nobody is feeling his sound. And all those other rappers (except Kendrick) are ugly as hell to boot."
Twitter was equally unforgiving and, in fact, irate that he dared use his dark skin as an excuse as to why he never made it to the top, when there have been a plethora of dark-skinned Black males who made it:
I'm upset with you #Wale being black don't have nothing to do with your rap career.

— FettiLifestyleTook (@RapSneaks) May 5, 2018
Being an immigrant will not being an excuse for me to get success !@Wale@Akon
YOU JUST MOTIVATE THIS SHIT OUT OF MY SOUL ❤☄☄☄
I WILL DO ALL HAVE 2 TO PASS TROUGH THIS #Scared AND #horrible#Jungle#wale#akon#WorldStarHipHop@WORLDSTAR@IamAkademiks#TravisScottpic.twitter.com/GfVhDDyoi0

— MK_Whiteboy (@multi_kolor) May 4, 2018
What do you think about Wale saying his current lot in the rap game is tied directly to his skin tone?