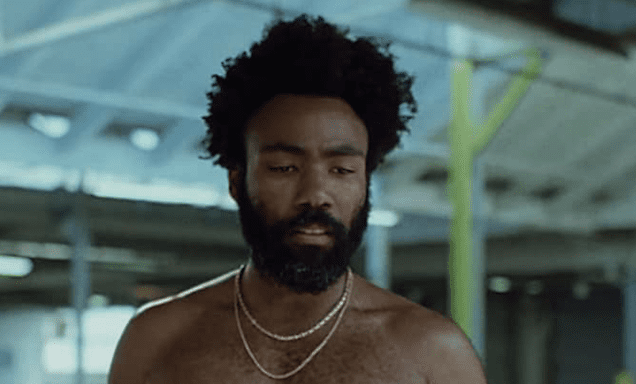 The first week of May was a tale of two artists who captivated the nation in two completely different ways. Within a span of seven days, we witnessed the solidification of a pop culture icon while coming to grips with the figurative demise of another.
After a week of confusion, anger, and disgust caused by Kanye West, Donald Glover (also known as Childish Gambino) restored faith by using his art to shift culture and provoke dialogue. Glover owned Saturday night in a manner that comes close to how Beyoncé's awe-inspiring Black pride performance stunned thousands at Coachella and the millions who streamed her show live. No one touches the queen, but Glover made us pay attention to his vision, he made us care about his words, and we all paused to dissect his views of America in the era of Trump.
Moments after playing dual roles as a guest and musical talent on "SNL," Glover, as Childish Gambino, released the video, "This is America."
"This is America" is Glover's unfiltered interpretation of a nation reeling from its own vices. It's a nation that appears to love guns more than people. It's a nation that loves the distraction and escapism of entertainment. It's a nation where wealth isn't plentiful for all.
In the opening scene, a man sits in a chair blindfolded while his hands are cuffed. Glover shoots the man in the back of the head and hands the gun to a younger person who carefully carries the gun away in a cloth. In a later scene, Glover kills a singing choir with an automatic rifle and, again, hands the weapon to someone who takes it away carefully. Both scenes reveal two perspectives of rampant gun violence in America. The first murder symbolizes the ongoing issues of police killings of Blacks who are unarmed and in the custody of police, the second murders are a symbol of the mass shootings that continue to occur without changes to gun laws. After the killings, the guns are handled more carefully than the humans who lost their lives. And in the midst of chaos and violence, Glover and his young dancers continue to entertain. The older cars represent time that stands still and a lack of progression on all fronts.
Glover captured the nation's attention through his artistry.
He didn't have to co-sign a bigot, he didn't have to wear a symbol created by a bigot, and he didn't have to make a false and ridiculous statement about slavery.
There was a time when Kanye could garner attention simply through his audio and visual art. "Jesus Walks" was a groundbreaking in its embrace of spirituality in hip-hop. "Runaway" and the album My Beautiful Dark Twisted Fantasy were visual and sonic master pieces. And "New Slaves" provided important commentary on race in America.
But now Kanye is carrying himself like an old prizefighter who continues to take a pounding in the boxing ring because he can't step away. Kanye is acting as if he can no longer be the best beat maker, the most passionate rapper, or an artist who can speak for a generation. He's a guy who is carrying himself like a man who can only have an impact through his distractions.
As Glover made a powerful statement that became a much-needed bookend to an otherwise draining week, it became clear that Kanye may never be, again, what Glover has become.