Dorinda Walker is a powerhouse executive who's often the topic of conversation when talking about being passionate about closing the wealth gap within the Black community. She's received numerous awards for her amazing achievements in the corporate arena. She recently wrote a new book that talks about her climb to success and the challenges that she went through to get there.
Rolling out recently sat down with Walker to talk about her new book, Protected by Purpose.
What inspired you to write your first book?
When I started sharing my story of once being on the path to prison or death, my past feelings of inadequacy and struggles with self-value and worth, and how I was able to overcome by achieving success as a happily married, mother of three, Fortune 50 executive and international motivational speaker, I realized that people were motivated and encouraged by my story. I also had a great mentor and pastoral leader in Dr. Deforest B. Soaries Jr. who pushed and encouraged me to write the book. He advised, "People need to hear your story, it will help others to begin their own process of healing."
What books have most impacted your life (or life as an author)?
I remember reading the book Coldest Winter Ever, by Sister Souljah as a teenager and thinking how masterfully she told the story of urban life and how young women succumb to the streets. It was like looking in the mirror.
What books are you currently reading? Why this author?
CLIMB, by Michelle Gadsden-Williams. Michelle is one of the most influential black female executives in the country. I admire her work and want to know and understand the obstacles she faced and decisions she made through throughout her career. Now more than ever, it's so important for successful Black leaders to share their stories so that the next generation of leaders can learn from our experiences.
Editor in Chic by Mikki Taylor, I had the honor of having Mikki emcee my "Protected by Purpose" empowerment experience in New Jersey. She's one of the most graceful and inspirational women I know. I was able to receive an advance copy of her new book, and I'm so enthused by her ability to show women the power in the essence of their beauty both inside and out. This is so important for women of color, who are often demeaned by media and society.
What new authors have piqued your interest?
Charlamagne Tha God and his book Black Privilege: Opportunity Comes to Those Who Create It. I always look forward to hearing Charlamagne's point of view on the latest headlines. Although his views can be provocative, I respect him as a valued thought leader within our community. I don't necessarily agree with everything he says but admire the fact that he challenges us to have honest and sometimes difficult dialogue.
If you had to do it all over again, would you change anything about your latest work?
No, based on the response I'm receiving from readers, I know that my book is touching people's lives. I've had individuals contact me and state that they have decided to forgive family members, that they've laughed, cried and hollered when reading my story. I also believe that my parents would be proud of the work, which was very important to me. I know that I have challenged some readers to think differently about how they view and treat loved ones who suffer from addiction.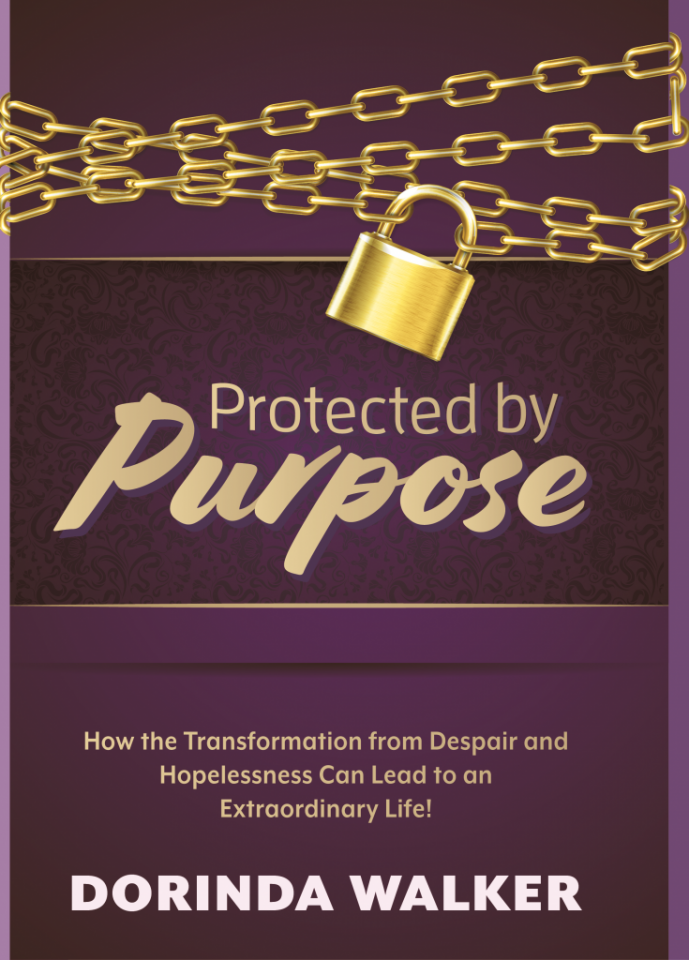 What was the hardest part of completing this project?
Believe it or not, it was finalizing the cover. My publisher and I went back and forth for a few weeks. As a new author, I did not want to put my face on the cover for fear that it would not be appealing to all audiences. My story is universal, and I wanted the cover to be eye-catching and compelling to anyone who would benefit from reading my story.
What advice would you give other writers?
Once you finish your initial manuscript, make sure you send it to a few test readers for feedback. I did, and it allowed me to rethink certain positioning or expand on certain thoughts based on the feedback I received. It was a good gut check and provided validation that I had a good piece of work.
A great book has what?
A great book has compelling characters, descriptive dialog that serves a purpose, and keeps you engaged from beginning to end.
You develop character and ideas by …?
The characters in my book were real, they were the people who shaped my life. Although I changed their names to protect their privacy, they are real people. So many readers have reached out and told me they could relate to my book because it reminded them of their own family experience.
Where would you travel if you could to write your next book?
Bali, Indonesia. I have several friends that have vacationed on the island and have heard nothing but wonderful things about their experience. I love being surrounded by sun and water and enjoy learning and experiencing different cultures.