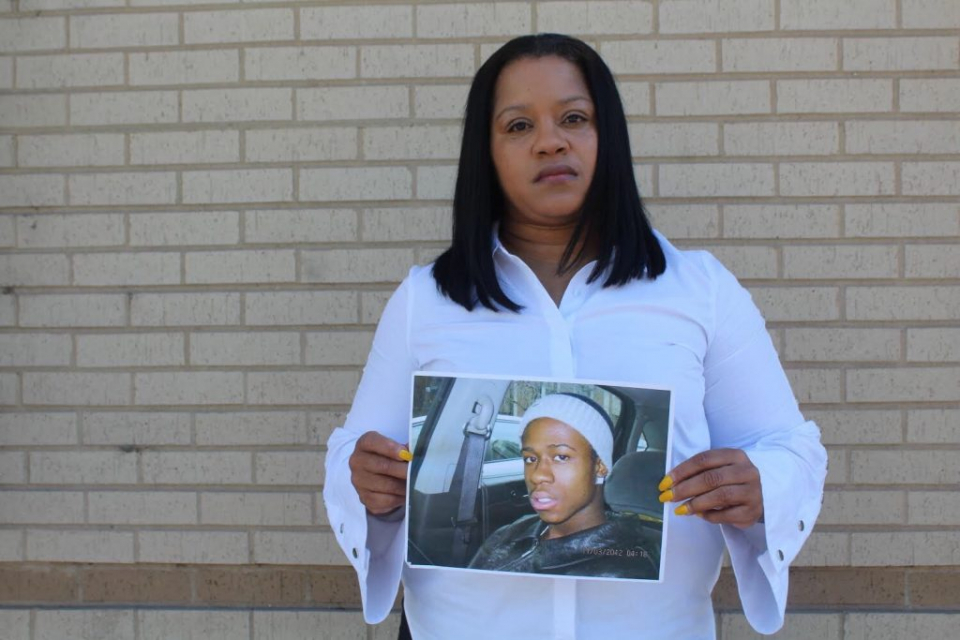 The weather is getting warmer in Chicago. Publications outside of the city find it newsworthy to cover how many people have been shot since the temperature has risen. Everyone knows the numbers and very few know the pain. Rekeia Williams lost her son Antonio "Lil-Tony" Alves in 2013 and she still mourns. We spoke to  Williams about her pain, who her son was and how she feels when Mother's Day comes around.
What happened to your child?
My son Antonio "Lil-Tony" Alves was 18 years old when he was gunned down and killed on Aug. 10, 2013, on the West Side of Chicago.  The detectives recovered a total of 33 shell casings. My son was killed by nine of those bullets. He was not only my son, he was my lifeline and my best friend. As of that date, my life has never been the same.
What would you like people to know about your son?
Antonio was always a leader, with the heart of a lion who was determined to own a business before the age of 21. For 18 years I watched my son grow, from strollers to bikes, to ATVs and then buying his first car. When he finally turned 18 it was such a proud moment for us both because I was watching him accomplish his goals and plan his future. Less than three months before his death, Antonio went to prom, received his GED and was in the process of buying his first tow truck when his life was tragically cut short.
How do you feel when holidays like Mother's Day come around?
Mother's Day is bittersweet for me because even though Antonio left me with a lifetime of memories, my job as his mother did not stop at his death. Now my job is to keep my son memory alive. I've gotten billboards put up, I've gotten magnets with his photo made as well as pens, banners, lighters, and so many other items made so that each day someone will see his face.
How do you cope with your emotions when you think about your child?
As his mother, I envisioned my son having a great future. We planned for everything, but I never thought I would have to plan his funeral.  
Grief is so exhausting and for the first year, I didn't get any sleep. I slept for roughly 2-3 hours per day. I was somehow hoping this was a bad dream and not my reality. For the first year, I went to the cemetery every single day, regardless of the weather, I was out there with my lawn chair in the summer and my shovel in the snowstorm. I just kept replaying that date and wondering if I could have done anything differently to save my son. I keep reflecting on the fact that all of my career choices and life decisions were done for him. At one point, it was even a struggle to let go of the anger, the isolation and despair. I simply could not figure out how to live on this Earth without the one person who made my life complete.
Eventually, I figured out the best therapy for me was helping other moms navigate this situation. As I watched the news, I began to see other moms in my area who have lost a child and I began to just reach out to them and just to offer my condolences or just be someone who understands.
What would you like to say to people who have no idea what you are going through?
One of the greatest traumas imaginable is dealing with the death of a child. One of my greatest battles was trying to pretend that I was OK when I really wasn't. The loss of a child — regardless of whatever their age may have been — is devastating. So, you have to grieve at your own pace. Don't allow others to dictate your grieving process. We can recover from a lot of injuries in life, but there is no remedy to repair a broken heart. What worked for others may not always work for you. For me, my greatest "therapy" was when I began to attend events with other mothers who were going through my same pain, so I gained a little bit more strength from each mom I met. At some point, I began helping other moms by just reaching out and being supportive.