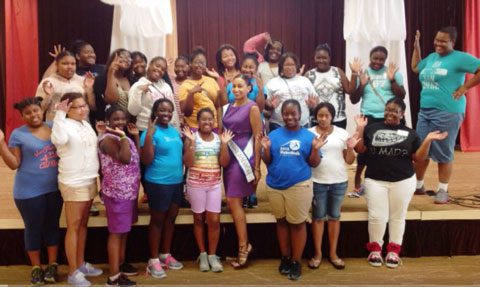 Healthy living starts with healthy eating and the Center Helping Obesity In Children End Successfully (C.H.O.I.C.E.S.), is going to start the summer off helping overweight girls in the Atlanta metro area. Camp Diva is a weeklong summer camp for girls between the ages of 10-15 with a BMI (body mass index) of at least 25. Leading the charge for healthy cooking is celebrity chef Ashley Keyes, or Chef Ashley as she is affectionately known to the kids. Rolling out spoke with Keyes about Camp Diva, which will be held in June.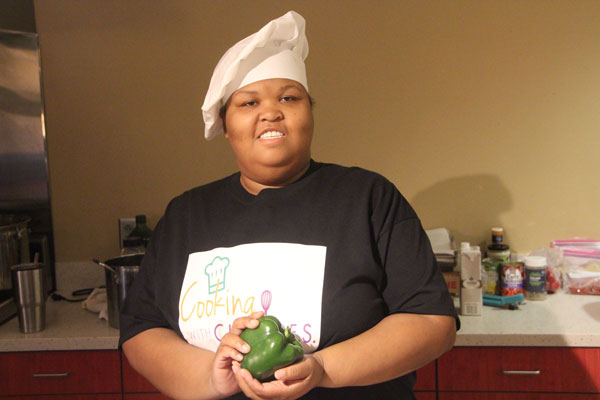 Who came up with the idea of Camp Diva?
It was a collection of staff and volunteers. But it all goes back to my mother who founded CHOICES. I suffered from obesity as a child and also was diabetic. I understand what it means to be overweight as a young girl and how much a mentoring environment can help.
Why was it created?
Sometimes Divas have just a little more oomph and we want to make sure the Divas are also healthy. We want girls to feel special no matter the size.
What are some of the activities that campers will be engaged in?
This year we are focusing on culinary arts, where the girls will learn how to make their favorite foods healthy. We will go on a field trip to local farms. We will have speakers who help motivate the inner self-esteem. We want the Divas to feel great about being a Diva. We will also get moving with personal trainers and dance activities.
Will any notable speakers be at your camp?
This year we will have TaLynn Kel [a cosplay artist]. We will also have chefs from across metro Atlanta come and teach the girls all types of cuisine, including canning and molecular gastronomy.
What are the dates for the camp?
WEEK 1: JUNE 11 – 15 and WEEK 2: JUNE 18 – 22
TIME: 8 am – 5 pm
Where will it be held?
Oak Hill Child, Adolescent & Family Center 2805 Metropolitan Pkwy SW, Atlanta, GA
What is the cost?
$150 per week
Are there scholarships for those who cannot afford the fee?
Yes, we ask the girls to write an essay on why they want to come to Camp Diva.
How can people register?
Go to: CHOICES FOR KIDS website
What would you like to say in closing?
All girls are Divas and sometimes even the best ones like Patti LaBelle or Aretha Franklin have a little bit extra. We want to help bring out the extra in young girls at Camp Diva. So many young girls obsess over their weight and have other issues with eating and behavior. At Camp Diva we are going to give these young girls the skill sets they need to make healthy choices and introduce them to other women to help empower and embolden for success.
If you are the parent or relative of a child who could benefit from cooking classes, meeting other young girls, and stretching those muscles and minds send them to Camp Diva. As I stated, we do have scholarships available but you must act quickly as the deadline for Camp Diva is fast approaching. The kids will have a healthy breakfast and lunch as part of the camp program. We are also looking for more Divas, speakers and volunteers. You can sign up for either one on our website.