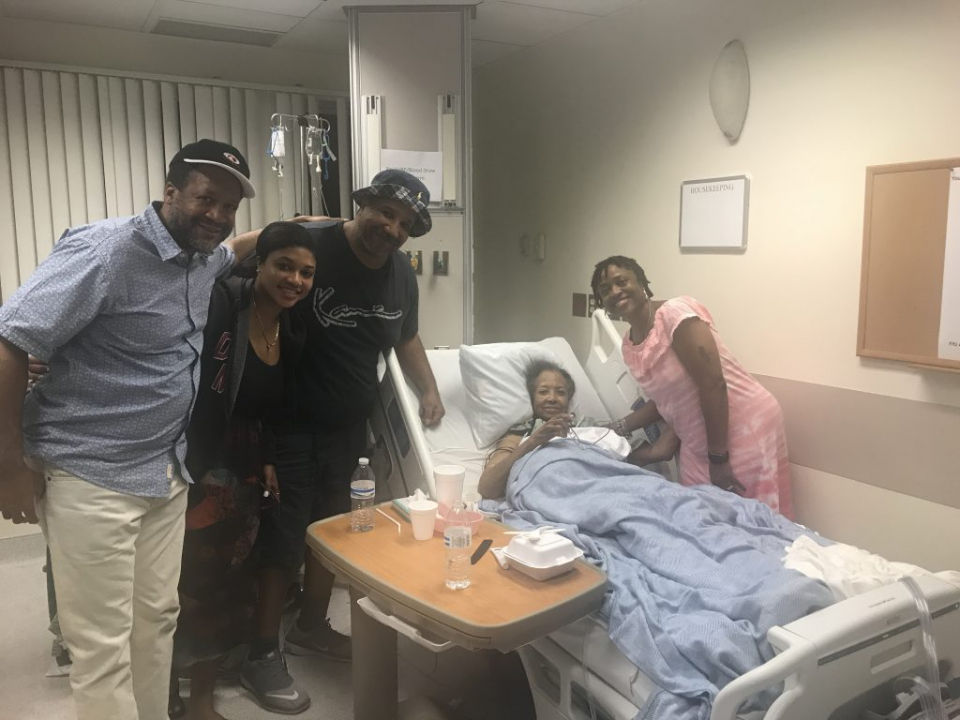 Happy Mother's Day to all the mothers who have made sacrifices to help their children achieve their wildest dreams. To those who have cultivated loving relationships and created phenomenal human beings, thank you. This sentiment is seldom shared consistently and is often only expressed annually, even though it should happen daily, hourly, every second, even remotely. It's a commitment you should be proud to make.
Mom is the miracle worker, the one who's blessed with the courage and fortitude to nurture your development.
The mere thought of her absence, the termination of her life, can close your throat, make the next breath impossible.
And still, it is a mother's love that we often take for granted. She gives the love that will see us through when nothing else will. It is that love that, in spite of embarrassment, that will walk into the principal's office when asked to take a child home. Or grant one more chance. After the one more chance has been granted, and you mess up again, she will cry because she can't fix the issues or curtail your wayward behavior. She can't stop you from serving time in the places that she warned you about.
I hope you remember all of the women who have mothered you. The cards should fly off the shelves for the women who cared for you, that sister, aunt or grandmother who stood in the breach when your birth mother left you behind. Honor the teacher who said something about you that let you know that you have been placed in this world to do something special. The mother-poet whose prose and lyrics speak like a Michelangelo painting. The mother who sings like Nina Simone. Everybody needs to understand this Black mother of humanity, mother to the community, who sacrificed her career just to make sure that the words, the sounds, and the songs were sufficient to instill pride and lift our souls.
It was a mother who understood that the birth of her biracial child would be questioned by an entire society, he would face scorn, but he would become president of the United States. It was a mother who stuck in there during those moments that she wanted to leave. It is the mother who understood that love had to be given to the child who couldn't seem to get it right, who always made the wrong choice. It is the mother who got pregnant at 15 or 16, who would graduate from college in America, continue on to get a master's degree. She would get a Ph.D. She would get a J.D., despite the challenges. She's a beacon of hope.
Without a mother, life has little meaning. Those who have lost their minds and forgotten their mother need to come back and love her. Love your grandmother. Love your great-great-grandmother. It is the mother who serves time when her son was the killer. The mother also serves time when her son is killed. She will feel the pain. Visit a mother on Mother's Day. Offer encouraging words when unemployment seems to be something they cannot escape. When there is not enough money for them to send their children off to school.
A mother's love continues in spite of. When she is waiting for you to come. When she's waiting for you to be great. When she's waiting for you to dodge crime. When she's waiting for you to graduate. When she's waiting for you to understand. When she waited for you to love yourself. When she waited for you to overcome the addiction. When she's waiting for you to get your mind right. When she waited for you to accept the fact that you're depressed and to get help. When she takes you to all those doctor visits, even though you're a grown man. When she's taking care of your babies, even though you're a grown woman. Despite your lack of appreciation. In spite of our understanding of prayers, she prays over us, in our absence. And, in prayer, in front of us, she is unashamed to scream and call out his name. She's the mother of all the mothers, God the Creator. Her strength continues to perpetuate the love that is unconditional because she knows the source and she is the source. Happy Mother's Day.