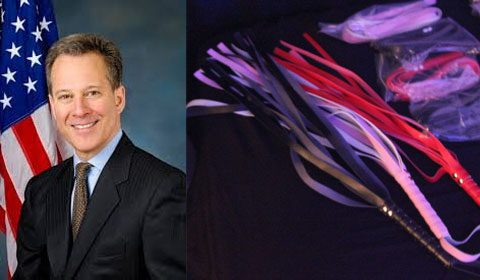 Since 2011, New York Atty. Gen. Eric Schneiderman has been a vocal critic and a thorn in the side of President Donald Trump. Now, his career is in shambles as his secret life of kink and BDSM play were exposed by four women.
Among these women is Tanya Selvaratnam, a Harvard educated activist from Sri Lanka. Selvaratnam alleges that Schneiderman repeatedly abused and degraded her in their relationship. She claims that Schneiderman called her his "brown slave" and she was forced to refer to him as master. She gave salacious details about her sex life according to the New York Post that was disturbing.
She stated, "He was obsessed with having a threesome and said it was my job to find a woman … He said he'd have nothing to look forward to if I didn't and would hit me until I agreed." But Selvaratnam did not want to add another woman to their bedroom life. During sex, she stated that he would spit on, slap and choke her until she could not breathe. She further stated that this was a regular part of their sex life. Schneiderman resigned effective today and stated that all sex with his accusers was consensual.  By her own admission, Selvaratnam would regularly engage in what is known in the BDSM world as race-play.
Raceplay is an aspect of BDSM (bondage, domination, submission, masochism) where interracial sex partners decide to engage in sex based on race, humiliation, domination, and subservience. Participants are both male and female who engage in straight or gay sex. One popular adult fetish website lists over 300 national groups whose members enjoy this lifestyle.