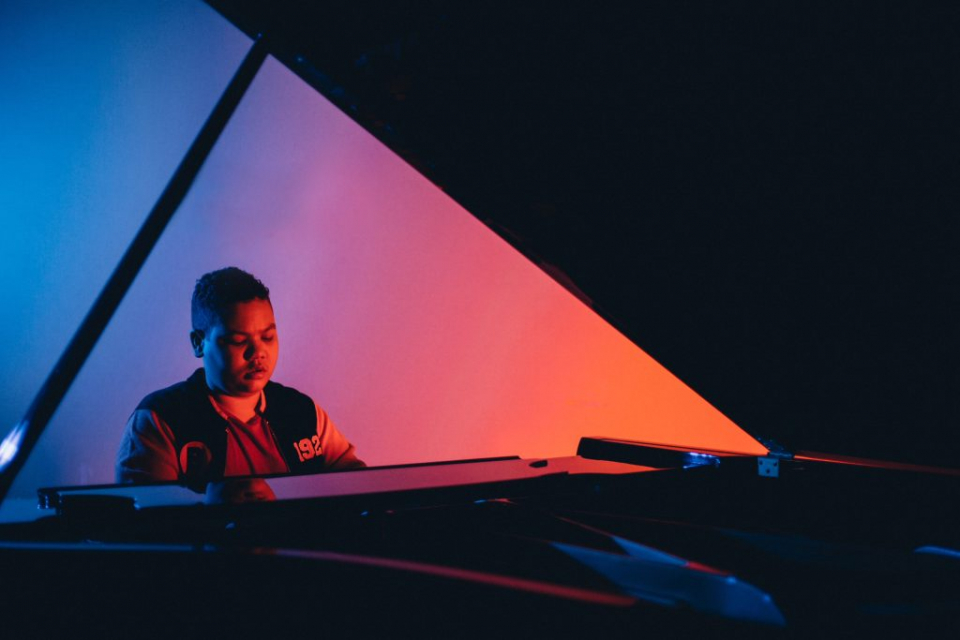 Fourteen-year-old Chicago-born piano prodigy Joshua Mhoon is a classical music phenom. Mhoon has traveled around the world, performing in some of the world's most elite venues. He's been known for performing smashups of Beethoven and Bruno Mars and made it sound amazing. He has also showcased "Chopin Prelude" and Prelude" in F Major as well.
Having studied composition, theory and performance at Chicago's renowned Merit School of Music, Mhoon was well prepared for studying around the world with some of today's most elite musicians when the opportunity arose. One such artist was award-winning pianist Lang Lang, an experience that he cherishes to this day.
Mhoon's passion for sharing his love of classical music with future generations is clear. When asked where he sees himself in the future, he responded with, "In the future, I see myself performing with orchestras around the world. I also see myself collaborating with all types of musicians from a variety of genres and I'd like to expand upon the genres I play. I will also share the music with kids and encourage them to enjoy classical music."
He also touched on his love for music when he explained, "I want to give back to the world by introducing or expanding classical music to a younger audience. Every generation rediscovers classical music and I want to help other kids fall in love with the music like I did."
Rolling out spoke with this musical genius to learn more about his love for classical music. Check out the interview below.
Why do you love the piano as an instrument to express your creative voice? 
As an artist, it's very important for me to express myself, and the piano is my personal favorite instrument because it has a wide range of notes which can produce all sorts of feelings; and when you have an instrument like the piano you are limitless because you can pretty much perform any piece. It's very, very nice to perform, to play, to share my feelings and have the audience go on an emotional adventure with me through the music.
What three places around the world have you enjoyed studying piano the most?
The top three places have been in Italy on the Amalfi Coast, Germany, and London. In London, I went to the Royal Academy of Music and was able to play on a 300-year-old instrument called the harpsichord. To imagine going back in time and to play this rare instrument was thrilling. Last summer I was on the Amalfi Coast in Italy for two entire weeks, studying every day with some great, great, great musicians from around the world. I also performed in some of the most beautiful venues in the world. I've been to Germany and performed a lot. The audiences have always been some of my favorite because they are so passionate about classical music.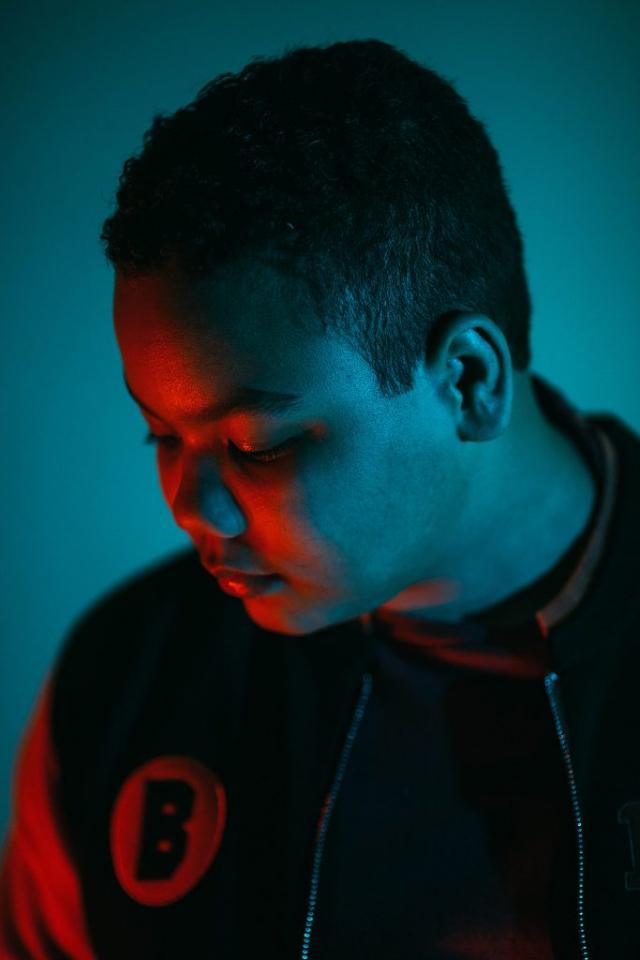 What three people have you enjoyed studying piano with the most?
Three people I've enjoyed studying with include Lang Lang who is a very famous classical pianist and a great teacher who taught me a lot in a brief period of time. I had a master class with Lang Lang in one of the oldest and most beautiful venues in the world, the famed Musikverein, where renowned classical musicians aspire to play because greats like Beethoven, Schubert, Schumann, Liszt, Brahms, Mozart, and others have performed [there].
Another favorite teacher was the late, great Willie Pickens who taught me a lot about jazz in a short amount of time. Pickens was probably one of the most effective teachers I've ever had.
I really enjoy my current teacher, Jim Giles at Northwestern University, because he's taught me a lot and the improvement I've made under him has been palpable. He's helped me to improve my technique and to better express myself through the piano.
What types of music do you listen to when you travel?
I listen to all types of music … classical, hip-hop, R&B, jazz … I just appreciate many genres of music.
Give us your 10 top composers and the musical composition you recommend for a rolling out classical playlist?
I only have six favorite composers right now and they are:
Sergei Rachmaninoff: any of his Etude Tableaus; and the entire 2nd Piano Concerto
Franz Liszt: Transcendental Etudes 4, 8 and 5 are my favorites
Frederic Chopin: The Etudes
Ludwig van Beethoven: His Sonatas and Emperor Concerto No. 5
Camille Saint-Saens: The Carnival of the Animals
Louis Moreau Gottschalk: one of the few famous classical pianists and composers of African descent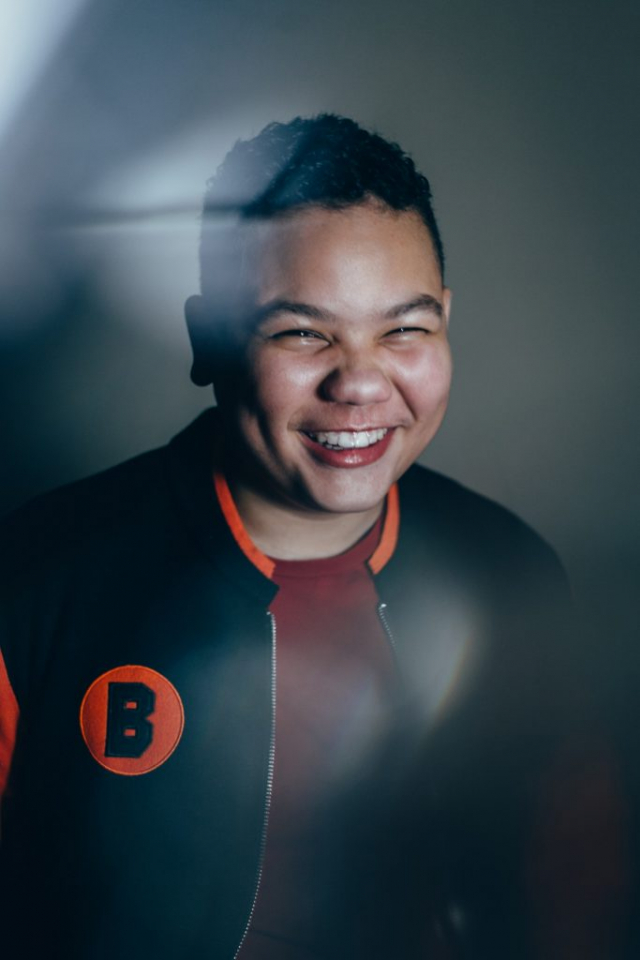 Where are your four favorite countries to travel and perform?
I love visiting and performing in Germany, Italy, Austria and Turkey. In Europe, there is a real appreciation for classical music, and I really love the German audiences because they are very passionate about classical music and they let you know if they enjoy your performances.
When you travel, what four things are a must?
I always need my phone; headphones for the car, airplane, hotel; a nice carry-on bag where I keep everything; and my iPad because I keep the sheet music of my repertoire and pieces I'm working on there. The iPad allows me to carry hundreds of songs with me wherever I go.
What are your favorite subjects to study and why?
Right now world history is my favorite subject because it's the most interesting and there's always so much to learn. Whenever I learn a song, it's important for me to know what was going on with the composer, the world around them, and what the song is about. It allows me to really connect with what the composer is trying to convey.
Finish the sentences:
I love music because … I love performing for people and music provides an audience for me to perform for. Life would be boring without music and it's one of the most interesting things we have to express ourselves. Music has impacted my life in a positive way and I've been able to accomplish a lot through music.
My two favorite people to perform for were … When I was 11, I performed at an event called the Ebony Power 100 Gala at Lincoln Center. There were tons of stars in the audience and one of the biggest was Oprah. While I didn't get a chance to meet her, I was aware she was in the audience. I also love when my family comes to my performances.
Check out Mhoon in action as he performs Rachmaninoff's Concerto #2 in C minor Opus 18-3rd movement below.