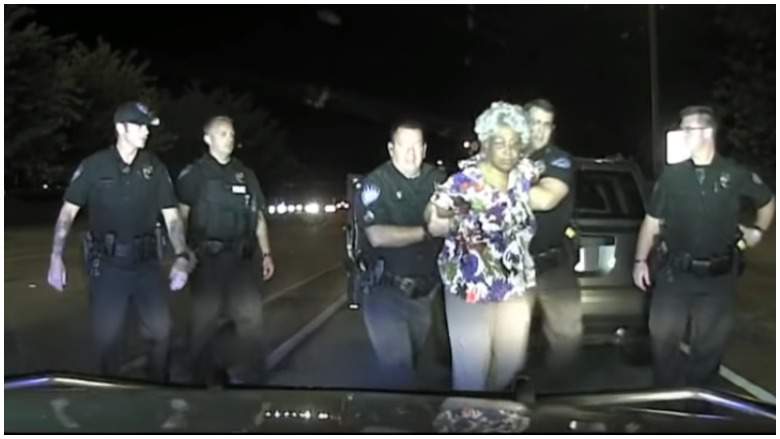 A routine traffic stop turned violent after another unqualified cop harassed and attacked a Black civilian without just cause. This time, the incident took place in Alpharetta, Georgia, a majority White suburb outside of Atlanta.
Rose Campbell, a 65-year-old grandmother, was stopped by Officer Michael Swerdlove for allegedly failing to maintain her lane. Swerdlove issued a ticket, but she did not sign because she thought that her signature was admitting guilt, according to WSB-TV. She decided to put an "X" as her signature. In Georgia, individuals who are issued a ticket must sign their name on the ticket as required by law.
Campbell asked to speak to Swerdlove's supervisor. Swerdlove called for back-up and several officers arrived at the scene. One officer, James Legg, began grabbing Campbell and eventually dragged her out of the vehicle before putting her in handcuffs. He also yelled profanity at her during the traffic stop.
The video of the arrest was captured on the police dash cam. Once released to public, the incident went viral.
Following the backlash, Officer Legg resigned. But in his resignation letter, Legg said that he did not do anything wrong during the arrest except yell profanities.
The incident is another example of poor policing when it comes to Black citizens. There is a nationwide epidemic of Black people who have been mistreated, abused, or killed by police without justification.
The Alpharetta Police Department and Georgia Bureau of Investigation have opened an investigation into the matter.