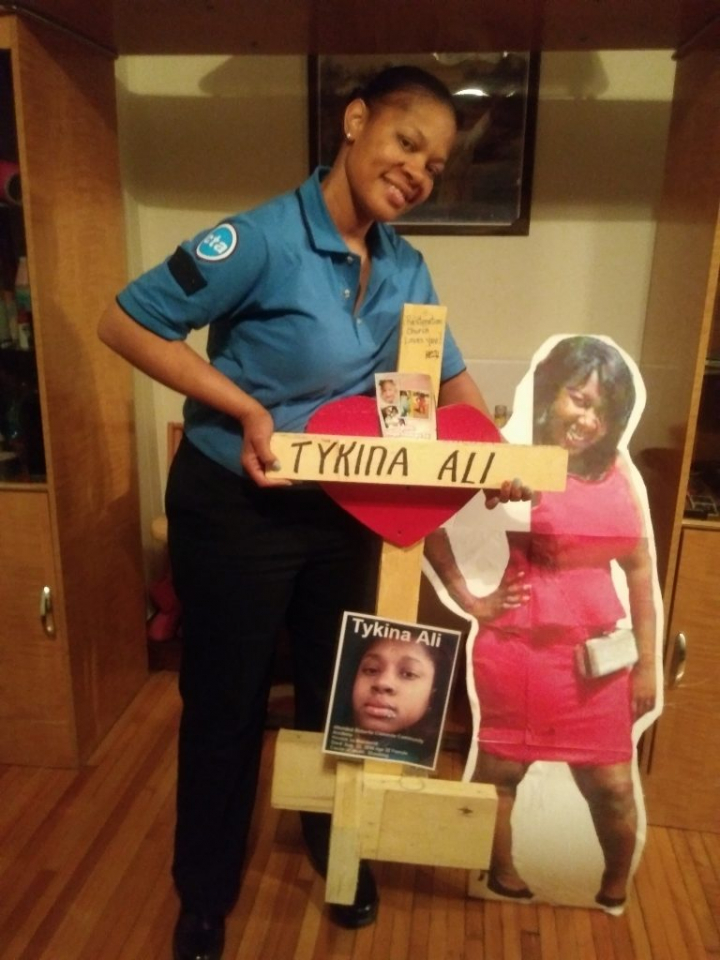 As restaurants and churches fill to the brim on this day filled with the celebration of a mother's love, there's a segment of society, a group of mothers, whose pain is amplified on this day. Adowa Watts's daughter Tykina Monyah-Amunique Ali, who Watts credits with saving her life, was murdered by her fiance in August of 2016. Tykina was 20 years old and her life was cut short before she had an opportunity to realize the dreams her mother had for her and the dreams she had for herself.
We spoke to Watts about her daughter and her feelings surrounding Mother's Day and the absence of her daughter. 
What happened to your child?
Tykina was shot in the head by her ex-boyfriend on August 23. Her ex called me at 5:30 saying it had been an accident and Kina was shot. For a minute, I was lost but kept faith. I asked where was she shot and he said the head. I knew instantly he killed her and it wasn't an accident. For 30 more minutes, as I talked with the police on another phone and him on the other, I was informing him to stop the car so the ambulance and police could assist my baby, but he wouldn't stop. Instead, he drove from Cermak and Kildare, passing my house after I asked him to bring her to me so I could take her to West Suburban in Oak Park where she was born and arrived D.O.A.
What would you like people to know about your daughter?
Tykina was broken hearted after losing my little brother to being murdered and wished this world was a better place. Everyone practically knew she was loving, kind, caring, silly, a true genuine individual who took care of and loved everybody. The list could go on but she was a hard worker at Blistex and was enrolling to become a nurse at Malcolm X College.
How do you feel when holidays like Mother's Day come around?
It will never ever be the same. I try my best to not let it take me under, due to having two other children. I really don't celebrate it like we used to, cause she's not here. I feel one less of a mother.

How do you cope with your emotions when you think about your child?
It is very hard but God is the only way I get through this process. I want to quit so bad, but I hear her voice telling me, "No, mama, you have to keep going. I'm ok." …
What would you like to say to people who have no idea what you are going through?
To lose the love of your life, which all my children are, is indescribable. There are no words to express the emotional rollercoaster I go through on a daily basis, moment by moment. I wish no one would ever have to endure this journey, especially if they do not have God as their Lord and Savior. I really hope I can get domestic violence talked about more 'cause there are so many unheard stories due to no one caring.
Thank you for allowing me to share a little piece of my pain.