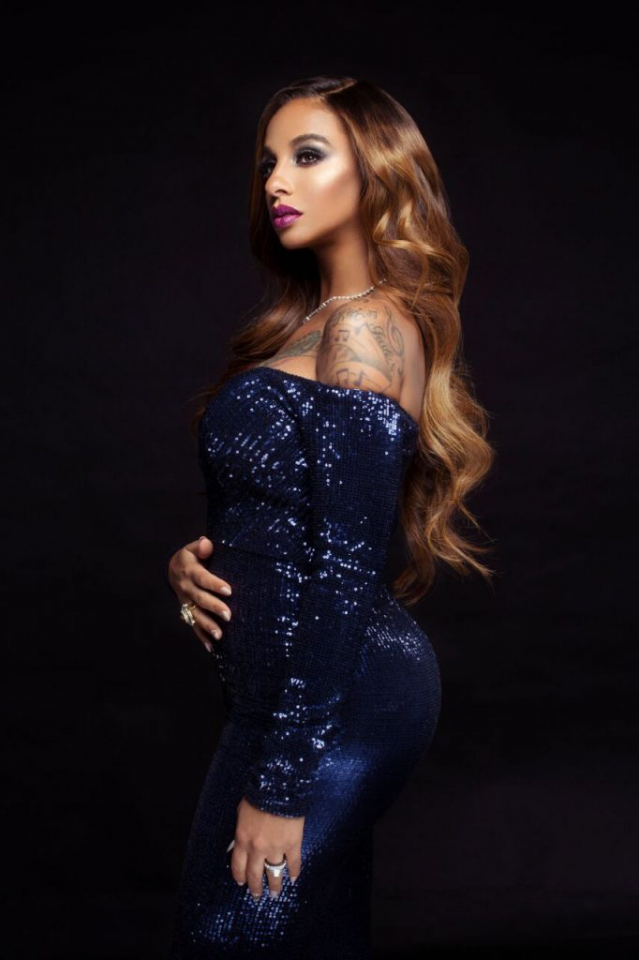 Today's millennial moms have totally changed stereotypes associated with motherhood. The millennial mom has rejected the idea that she can't have her cake and eat it too. She has it all: her business is on point, her husband adores her, her snapback game is flawless and her babies are healthy and beautiful. Crystal Renay Smith is the perfect example of today's millennial mom.
Married to superstar R&B crooner Ne-yo, Smith is currently 34 weeks pregnant with her second child and has a three-year-old son. Instead of waiting on labor pains at home, Smith is out slaying with her baby bump and enjoying life with Ne-yo and mommy duty with her little one, Shaffer Jr. She works hard and plays hard and by example shows other women there is no choice to make between home, family and work; you can have it all and look fabulous while doing it.
We talked to Smith earlier this year about her outlook on being domestic while being a career woman.
"Things are different now. I believe in getting the bag, but I'm also going to make sure I cook for my family and take care of them," she said.
Unlike some of her peers, Smith believes in home cooked meals for her husband and son and insists on being a primary influence in her son's life. She holds down a cooking segment online and earlier this year shot a television show detailing her fast-paced life.
Crystal Renay Smith has lived up to the super mom myth that many say is impossible to achieve. We salute her and the many other millennial moms who have taken the strength from their mothers and partnered it with their own tenacity and hard work, both in and out of the home and have somehow found the ability to look amazing doing it.
Happy Mother's Day!