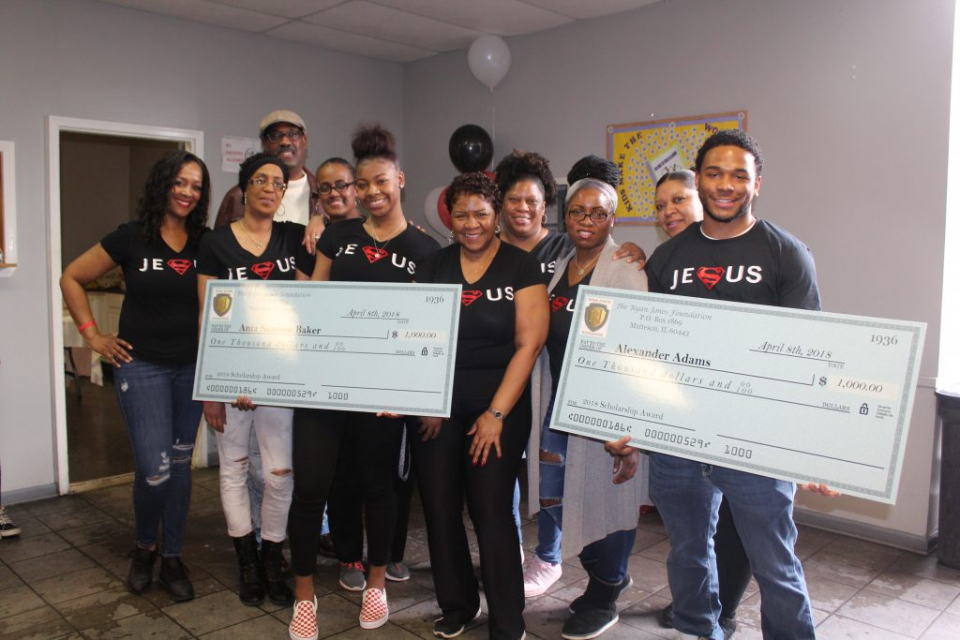 In May of 2016, firefighter Ryan Jones was killed in a drive-by shooting in the Chicago suburb of Country Club Hills. A loving family was left behind to mourn the death of their loved one. As a result of this mourning, the mother of Ryan Jones, Deloris Jones, started the Ryan Jones Foundation. She is the president of the foundation. The Ryan Jones Foundation was created to honor Ryan Jones' memory and their mission is to provide assistance to high school graduates in hopes of helping them navigate their way to a positive career path that will sustain them during various struggles life throws their way.
Each year, they award two high school graduates a scholarship of $1K a year towards educational expenses. We spoke to this year's recipients, Alex Adams and Ania Baker, and asked them what this money means for them and what they would like to say to Ryan and the Ryan Jones foundation.
"It's done wonders for me. I came from a less than spectacular situation at home. I went through a lot of hardships. I came up with EBT, food stamps and all of that. This $1K along with my football scholarship and academics helped to cover my expenses. It speaks highly about people who care about you who don't know you. It's a blessing. I would like to say thank you to RJ and the Ryan Jones Foundation. I feel him here in spirit. I feel his legacy. We played football at the same high school, Rich East, and I wore his number on my cleats," said Adams.
"This $1K a year means that my mother doesn't have to come out of her pocket so much. It means a lot. I want to tell RJ that everyone appreciates him and what he has done for so many. I want to tell him and his family thank you so much for this opportunity. This really means a lot to me," said Baker.
Take a look at a few pics from the scholarship celebration below.