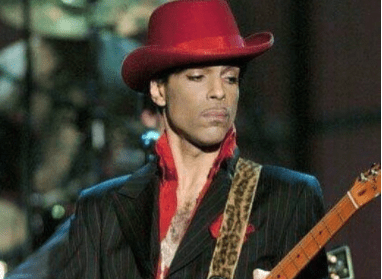 Jay-Z's streaming service has been given the seal of approval from the late "Purple Rain" hitmaker's estate, bringing an end to their legal battle. The service will put out the material for 14 days exclusively, before it's made available in physical form.
The "Encore" rapper, who has promised to "honor Prince's enduring legacy" says, "Our only goal is to share Prince's music with his fans as he wanted.
"After thoughtful and honest conversation with him, he chose TIDAL as his partner for 'HITnRUN Phase One' and 'HITnRUN Phase Two', and we will continue to respect and honor Prince's enduring legacy and wishes with this new collection."
Troy Carter, the entertainment adviser of Prince's estate, adds, "I'm very pleased this is resolved, and we get to honor the relationship between Prince and Tidal with this album. We look forward to fans hearing the new music and experiencing the genius of Prince."
It's a surprising move, as Prince's record label sued Jay's Roc Nation in 2016.
NPG Records claimed at the time that the Jay-Z-owned company did not have the rights to the late music legend's digital album, and therefore should not have sold his songs on TIDAL.
The 'Kiss' singer's estate agreed to sell his songwriting rights to Universal – meaning his music could become more widely available to stream – but Jay's company insisted they had exclusive rights to the work.
According to the New York Post newspaper, TIDAL – who put out Prince's final albums, 'Hit n Run Phase One' and 'Hit n Run Phase Two' – began lobbying a Minnesota court before the Universal deal was struck, claiming the '1999' singer had granted them exclusive rights to his array of final recordings.
TIDAL submitted a legal letter to probate court Judge Kevin Eide and claimed they would seek injunctive relief if any deals struck by Prince's estate – which still has ownership of his songs – violated the agreement they made with the star.
According to TIDAL, Prince had agreed to grant them streaming rights to a 'Hit n Run' remix album, another new LP, and the rights to his back catalogue.
However, a source claimed the streaming service only had a one-year deal to stream Prince's music, which did not grant them rights for the long-term.
In 2015, the singer – who died from an overdose in April 2016 – pulled all his music from other streaming apps such as Spotify.
An official release date for the record has not yet been announced.