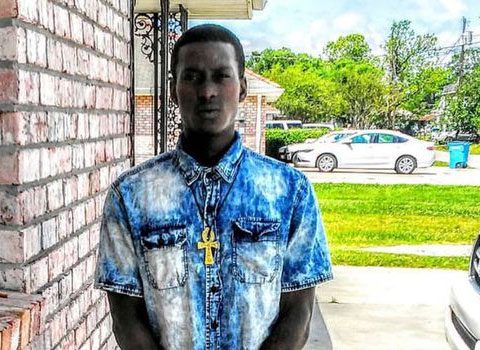 The FBI is now involved in the case of Keeven Robinson, 22, of Metairie, Louisiana, after he died during an arrest. According to the Jefferson Parrish Sheriff's Office (JPSO), Robinson was under investigation for suspected drug dealing. Detectives with the JPSO spotted him at a local gas station and moved in for an arrest but were spotted by Robinson.
Robinson took off and a vehicle pursuit ensued; several cars were struck. Robinson abandoned his vehicle in a residential area and attempted to flee on foot, jumping over backyard fences with police in pursuit. He was cornered in a backyard and police stated he put up a struggle. When he was finally handcuffed, it was noticed that he was not breathing. According to the JPSO, an attempt to revive him by police was unsuccessful and he was pronounced dead at the scene.
On Tuesday, County Coroner Dr. Gerry Cvitanovich ruled Robinson's death a homicide. At a press conference, Cvitanovich stated he found significant traumatic injuries to the soft tissue of Robinson's neck and that was consistent with compressional asphyxia, which will likely be the ultimate cause of death. Because of these findings, Sheriff Joseph Loptino contacted the Louisiana State Patrol to assist in the investigation of the four detectives involved in the death of Robinson. Loptino stated to press that he accepted that his officers used force because there was a struggle but he has not concluded the use of a chokehold during the arrest.
The officers have been reassigned and placed on administrative leave while the investigation continues. The FBI Civil Rights Task Force was alerted to the case and are involved in the investigation as well.