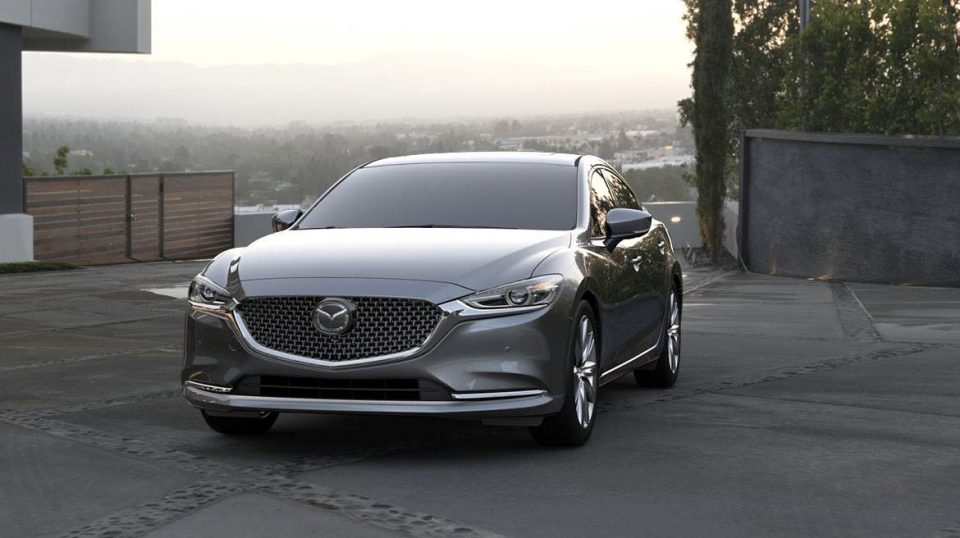 Mazda's revolution is upon us and it's happening in the streets.
The days of your uncle's small Mazda pickup truck used for virtually everything except car washes are long gone. Mazda has turned a new leaf since they've parted ways with Ford Motor company just over five years ago—and they aren't looking back. This motor company based out of Japan has completely transitioned from the average point-A-to-B machine to an everyday head-turner.
Layered with drivability and aesthetics, Mazda has intentionally placed all the bells and whistles in their new catch phrase, "kodo," which is derived from three Japanese words — "rin," "dou" and "en" — and means soul in motion. That's right, no more "zoom-zoom." Mazda has dropped the 6-cylinder engine from all their vehicles while improving in safety, fuel efficiency, and let's face it — design.
This can't be said enough with the new 2018 Mazda 6. The past three year of the mid-sized sedan have gotten closer to the conceptual designs.
Manufacturing companies have had a difficult time chasing Mazda's new moves, considering their jump to mid-level luxury. The new Mazda 6 is one of very few vehicles on the road today that will provide you with a 2.5L turbo engine alongside all of the electronic accoutrement for less than $35K.
Looking for a premium sound system, with navigation and a moon roof? This car has it. What if you're more of the heated and cooled seats type with radar cruise control and live traffic alerts? No worries, you're in the right vehicle. Not to mention this unit will be the first in Mazda's history to come standard with Android Auto and Apple Car play.
This must-have sedan is like describing the bull in a china closet. The luxury is evident, but the aggressiveness will sneak up on you to provide the ride of your life. Mazda, you're onto something special.
– j. bodwin