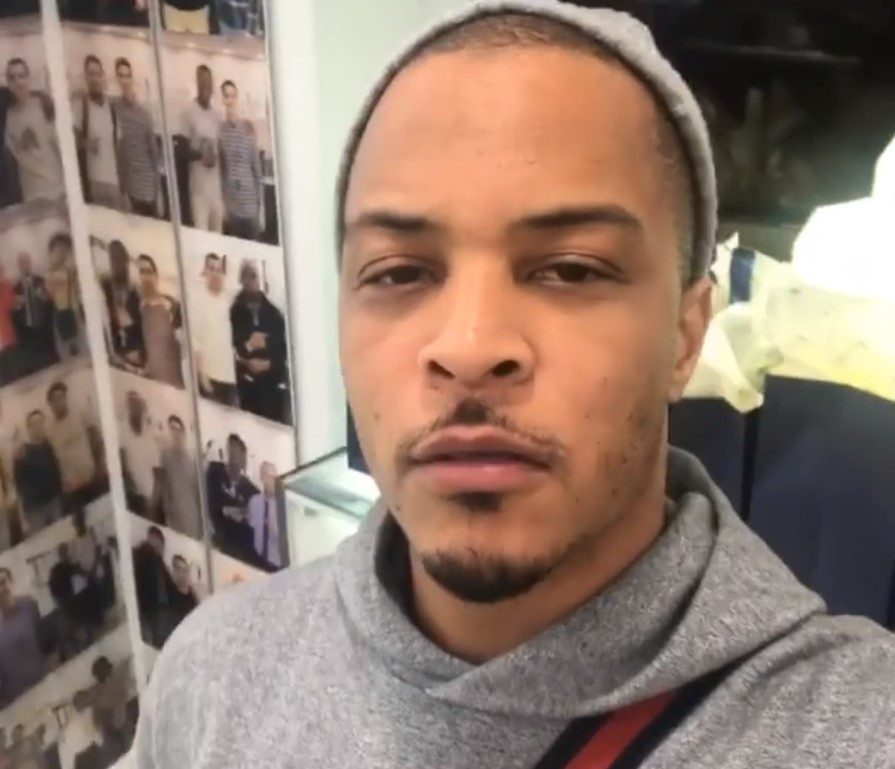 Video footage of T.I. in a Henry County jail has emerged. The footage stems from an arrest that occurred at T.I.'s gated community on May 16.
Around 4 a.m., T.I. arrived at his gated community in Henry County, Georgia when he noticed that the security guard on post was sleep. T.I. apparently did not have his key with him and called out the guard for being sleep on the job.
The security guard called Tiny Harris and T.I. was allowed inside of the gate. He allegedly walked back to the guard's post and asked the man for his name. The man refused to give T.I. his name and called the cops. The guard told the cops that T.I. told him to leave his post and talk with him man-to-man. He saw it as threat.
T.I. was arrested and charged with simple assault, disorderly conduct, and public drunkenness. The guard was Black and the police officers were White.
While in jail, footage shows that T.I. was asking a White police officers why he was placed under arrest. The officer responded by saying, "because you were acting a fool." For the record, "acting a fool" is not against the law in Georgia.
The cop also said that T.I. should not have returned to the guard's post. T.I. responded by saying, "as a tax paying citizen, I have the right to come back. I pay millions of dollars for a house in that residential area."
The video reveals how police officers are often unqualified for their job. The officers who arrived at the scene should have told T.I. to go home. It was a small incident that only became worse due to the cops being ineffective with how they handled the situation.