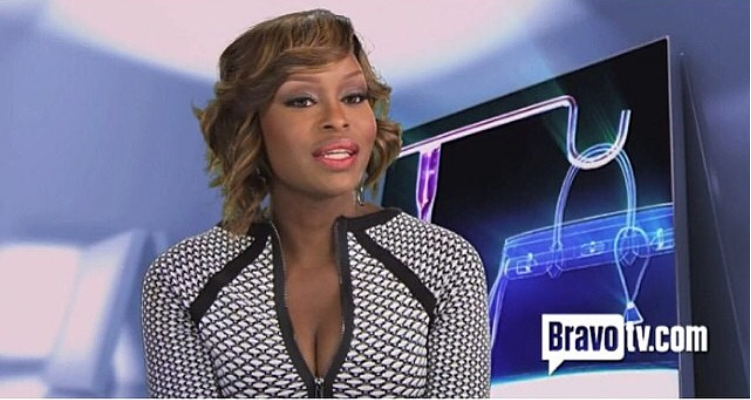 Quad Webb-Lunceford, one of the most popular and most flamboyant of the cast members on "Married to Medicine," is filing for divorce from her husband, the media has reported.
Another couple has apparently fallen casualty to reality TV fame. Webb-Lunceford has officially begun the legal paperwork to get out of the marriage with her husband, Dr. Gregory Lunceford, reports Straight From The A and The Jasmine Brand.
According to court documents pulled by the two outlets, the Bravo reality star filed to terminate the union on May 1 in metro Atlanta.
The documents show that the divorce is contested. When a divorce is "contested," the parties have a disagreement, either about getting divorced or regarding the terms of the divorce. This can refer to a multitude of issues, including the allocation of debts, division of assets, alimony, child support and/or the custody of children.
The Luncefords do not have children.
Loyal watchers of "Married to Medicine" are well aware that the Lunceford's marriage had been in disarray for quite some time. Greg wanted children, but Quad refused to bring a child into a marriage of tumult and upheaval, which she has said on a number of occasions. She also complained on the show that she was tired of being belittled and unappreciated because she doesn't work, while he says he's been taken for granted because he pays most of the bills and she hasn't shown more gratitude.
"So you want to get a divorce?" Quad asked her physician husband during the couple's interview that was recorded for "Married to Medicine."
"What are you saying right now? Why are you saying this right now?" the husband retorted.
"Because here's the thing. You're 50 right? And I'm 36. Why are we wasting time?" Quad volleyed back.
This is not the first of the marriages on "Married to Medicine" to come under turmoil. Dr. Jackie Walters was able to overcome hurt and humiliation when her husband, Curtis Berry, was caught in an extramarital affair; however, the pair was able to later reconcile after she filed for divorce. Dr. Simone Whitmore, however, has reportedly followed through on her divorce from her husband, Cecil Whitmore, after years of strife.
Neither of the Luncefords have commented on the divorce as of press time.