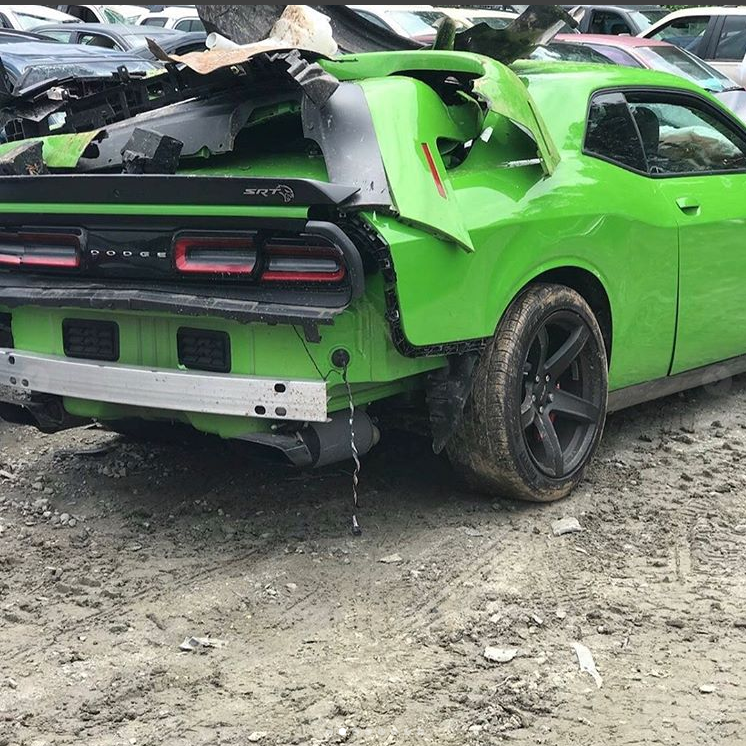 Offset could have easily been killed, and the photos of his mangled car and gnarly injuries justified his mindset leaving the scene of a recent accident in Atlanta.
The Migos rap group member confirmed he was in a significant car wreck earlier in the week, according to TMZ. The Georgia native posted a series of photos from the crash on Instagram, including proof of his seriously damaged car and his injuries.
"This is why I thank God Every day I could have been dead from this accident thank you all for you prayers all I can say is (G O D I S R E A L G E T W I T H H I M ) H E S A V E S L I V E S," the shaken rapper captioned his photos on his Instagram page.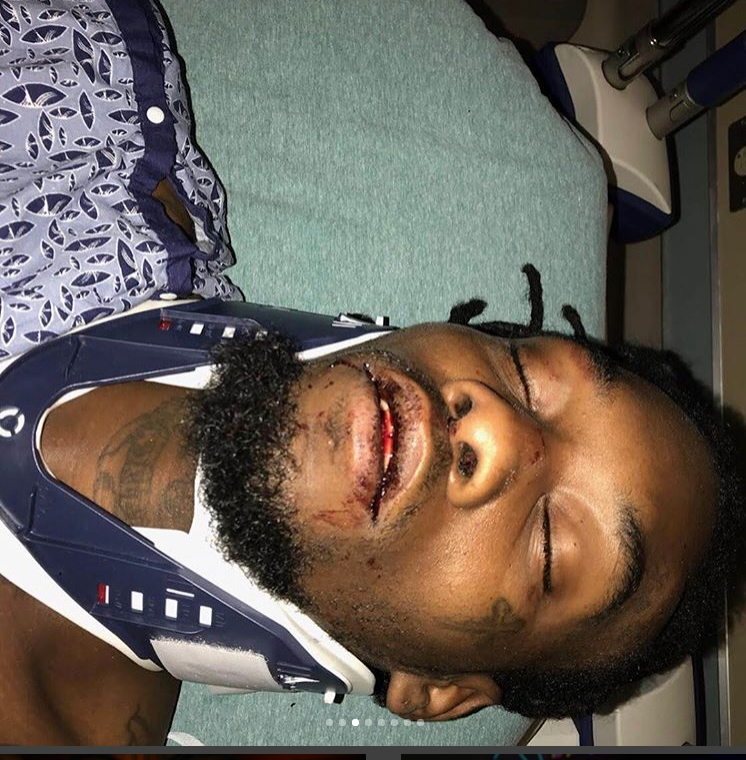 Offset's fiancée​ Cardi B, 25, who will deliver their first baby this summer, also commented on social media Saturday evening. In a Twitter post that she's since deleted, Cardi shed some light on what allegedly happened and also credited God for swooping in and lifting Offset out of the path of certain death.
"Crazy how Set had to swerve and hit a tree cause a crackhead was in the middle of the road trying to get hit or kill himself," the Bronx-bred beauty born Belcalis Almanzar shared, "but God do unexplainable things! Luckily a man was walking by, walked him home and just vanished. The Lord is real."
Offset, 26, got himself to the hospital where he was admitted and kept over night ror his injuries. In the photos he shared, he appears to be lying in a bed and a hospital bracelet can be seen.
While his injuries are healing, Offset's problems are not over, however. Authorities announced that Offset is under investigation for leaving the scene of an accident and for failure to notify the Atlanta Police Department or some other agency of the accident. They want to get to the bottom of the real reason for Offset and his passenger for bolting from the horrid accident.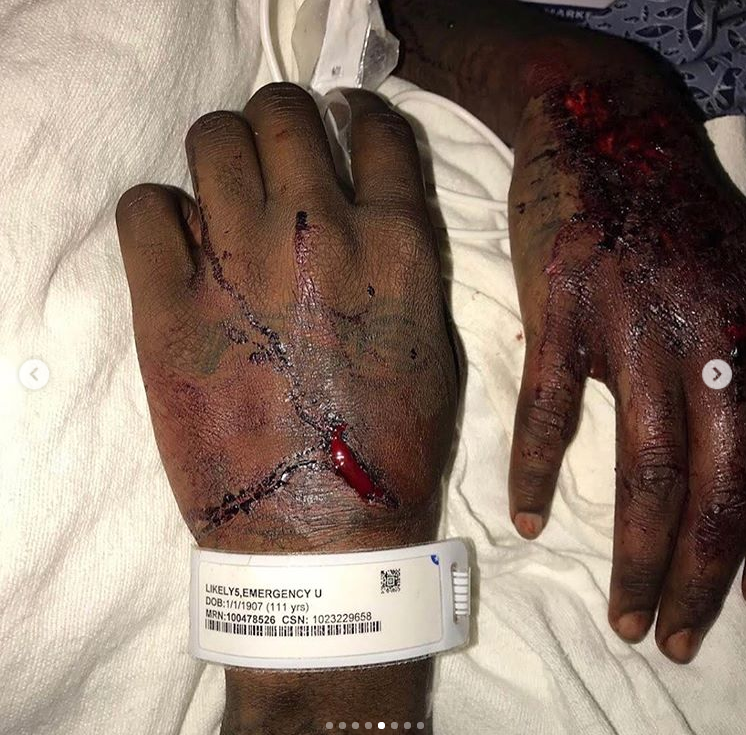 Offset, born Kiari Kendrell Cephus in Atlanta, is already the father of three children from previous relationships – two sons, Jordan and Kody, and a daughter Kalea Marie.