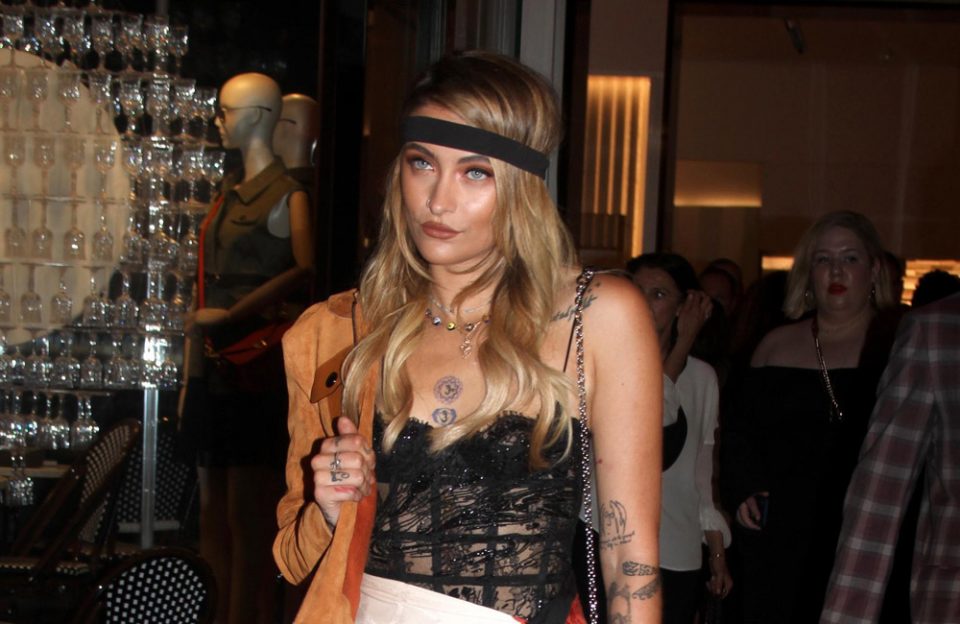 Paris Jackson has asked her fans to let her family deal with their issues privately after she was criticized for not watching Janet Jackson at the Billboard Music Awards.
The 20-year-old actress used her Instagram Story on Monday, May 21, 2018, the day after her aunt Janet Jackson performed at the Billboard Music Awards, to ask fans of her famous clan to give them privacy when dealing with personal matters after she was criticised for not supporting the 'Together Again' singer because she didn't attend the bash.
Paris echoed the sentiment of her late 'Thriller' hitmaker father Michael Jackson — who died of acute Propofol intoxication in June 2009 at 50 — who wanted his daughter and sons Prince Michael, 21, and Michael Joseph, 16, to remain out of the public eye.
In the lengthy rant, she wrote: "Dear social media followers, friends, stalkers, lovers and haters, and fellow moonwalkers: Please do not tell me/demands/try to control how I handle my relationship with the people in my life, specifically my family. As amazing and as s—ty as things can be, it is no one's business but ours. I understand that some of you feel some sort of connection or need to be a part of our lives considering you watched us grow up.
"However, I am handling my situation exactly how my father did. And I am happy keeping it that way. I will always have love and respect for my family. ALWAYS.
"There is nothing more or less than that, that you need to know."
The Gringo star said that she and her family are only "human" and should be treated that way, though she is "grateful" for both the "positive" and "negative" aspects of her life.
She added: "Thank you for understanding.
"Every family has their moments of trauma, heartbreak, separation, love, oneness, tribe, pain, everything. EVERY FAMILY. My family, specifically, and a good number of others … well, our drama is broadcasted worldwide through media. But that doesn't mean our family issues are any different from yours. Ours are just made public.
"Every level has another devil. Every life has their own s**t to deal with. We ain't inferior or superior to y'all. We're all f—ing human. So let's act like it. I appreciate any and every person reading this and I'm grateful for everything in my life, positive and negative."
Paris had shared a screenshot of her cousin, her aunt Rebbie Jackson's son, Austin Brown, praising Janet's set at the MGM Grand Arena in Las Vegas — the ICON Award winner's first televised performance in nine years — and agreed with him.
He wrote: "Couldn't be more proud of my aunt for not only delivering a stellar performance but also showing people greatness is ageless. Congrats on your Icon award."
Paris added "Ditto."