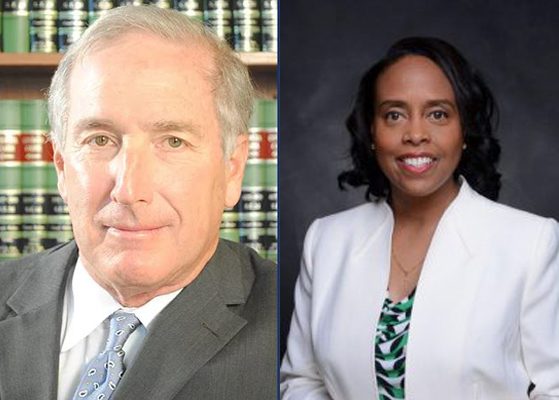 There's an election that everyone who lives in Fulton, does business in Fulton or simply drives through Fulton should be aware of; the Fulton County chief magistrate judge race. Fulton County has never had an elected chief magistrate judge, but after a change in the law, it was decided that Fulton should mirror the other 158 counties in Georgia and remove the appointment standard for an elected one. This election has only two candidates, current Chief Magistrate Judge Cassandra Kirk and former part-time magistrate, Louis Levenson. Both candidates have a wealth of legal experience and you can check it out on their respective campaign pages, http://judgecassandrakirk.com/meet-cassandra/   https://www.louislevensonforchiefmagistrate.com/ but my analysis goes beyond the written information and is primarily based on the multiple debates I've moderated during this election cycle. To understand my conclusions, you must first grasp the complex duties of the chief magistrate. In Fulton County, this position is not only judicial, it's also administrative. The person who holds the chief magistrate post will appoint roughly 25 -30 judges, implement policy to create accessibility between the citizens and the courts, while providing general supervision to the magistrates who serve under them. Many call this court the "people's court" because they have the most interaction with everyday members of the community. Magistrate courts handle everything from setting bonds to property disputes. It's like triage in a hospital; they assess, make decisions and work with higher level courts to serve the person's need.
For the last two months, I have served as the moderator for four of the chief magistrate judicial debates. At first, public interest was moderate given the importance of this election, but that has recently changed. Lately, my inbox has been inundated with questions about Judge Kirk and former Judge Levenson. To keep the integrity of my position as a moderator, I chose not to make any public analysis on this race until the final debate was complete. My conclusions are based on research, examination and performance history;
Both candidates present their judicial experience, operational know-how and ideas for the bench. Former Judge Levenson served as a part-time magistrate for 30 years before retiring after Judge Kirk was appointed the chief magistrate. Based on the debates, it seems Levenson left due to Kirk's appointment and ironically, it's the same reason he's running against her. After hearing them speak, you understand that they have very different judicial philosophies. Levenson touts his personal affection to continue serving as a judge while Kirk sees her role as more administrative and supervisory; implementing policies to create a more accessible courthouse. During the debates, Kirk seemed keenly focused on ensuring citizens could properly navigate the system, even those who were illiterate. Levenson had a similar take, but Kirk has already developed operations to provide assistance for those who may need it. As a chief magistrate judge in Fulton County, it's clear the role demands a strong administrative focus as well as an insight into new and emerging technologies that can help expedite courtroom procedures. During the debates, Levenson never gave the impression he was looking at technology as a way of streamlining services, but it was always a part of Kirk's platform. Given the current structure of the chief magistrate position in Fulton County, I believe the best candidate suited for this position is the current chief judge, Cassandra Kirk. I encourage you to read up on both candidates and make your conclusions, but most importantly, make your voice heard and come out and vote on May 22. There are important races on the ballot, including Governor, Secretary of State and state legislators..