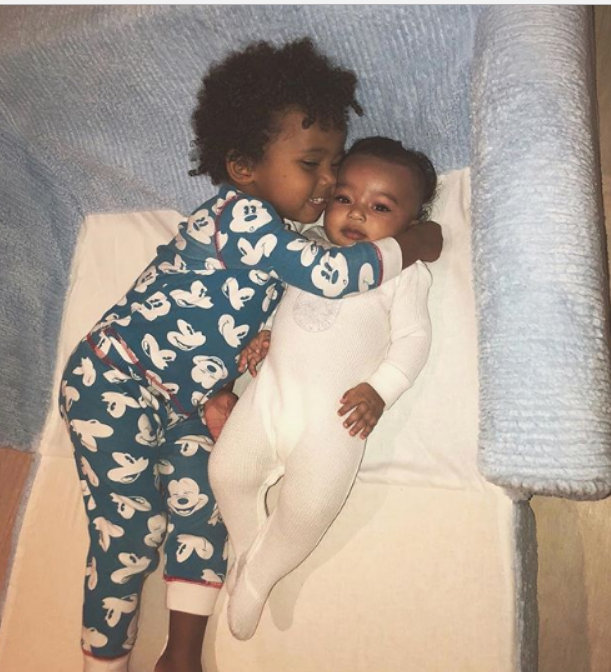 It is sweetness overload with the Kardashian West offspring.
This week, Kim Kardashian West showcased adorable photos of her middle son Saint, who is hugging it out with his infant sister, Chicago. In the photo, the two tykes are laying down in pajamas as Saint cheeses for Kardashian's camera while wrapped around little Chi.
The "Keeping up With the Kardashians" star shared the photo writing on her Instagram page, "Sometimes we all need hugs."
That's just the beginning of the cuteness factor emanating from Kim and Kanye West's brood. Last week, Kardashian posted a photo of North West cradling sibling Saint in the bathtub and captioned it, "my babies."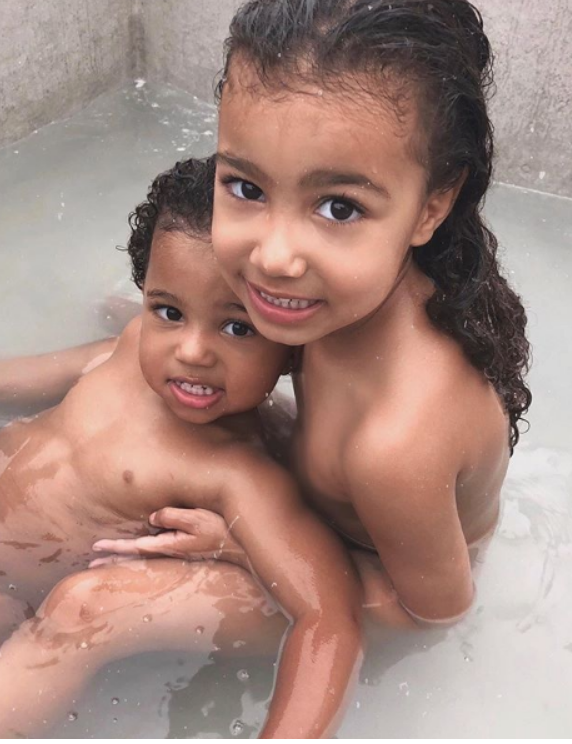 Earlier this month on Mother's Day, Kardashian, 36, was posted up strong with her trio of children and captioned it:
"You don't even understand how many lollipop bribes this pic cost me…but it was so worth. Happy Mother's Day to all the moms out there. I'm the luckiest mom in the world to have these three babies in my life!"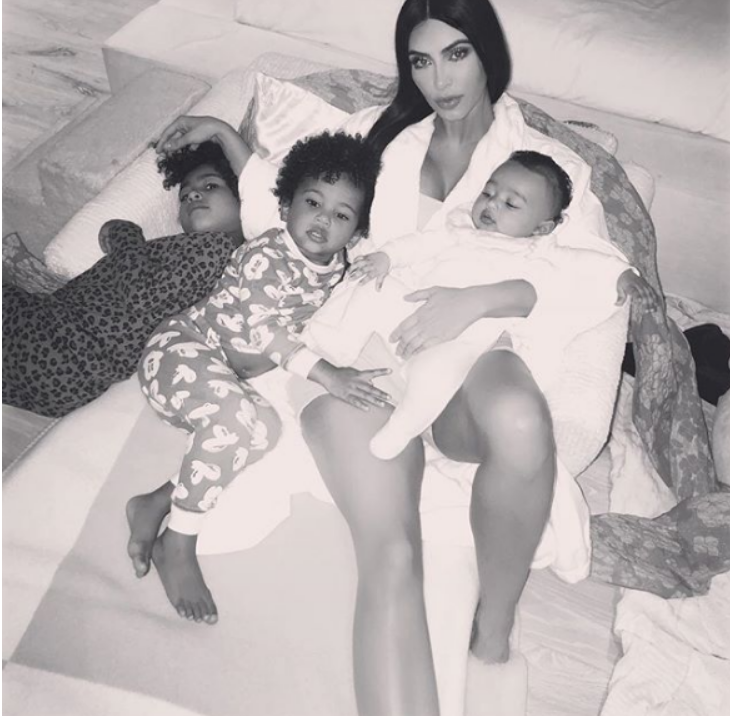 Regardless of what you may think about Kardashian, or how embattled rapper Kanye West, 40, may be mired helplessly in the sunken place (punctuated by his moronic tweets supporting the brazen demagogue Donald Trump), it is hard to deny the children are very photogenic.