German company apologizes for racist chocolate candy linked to Meghan Markle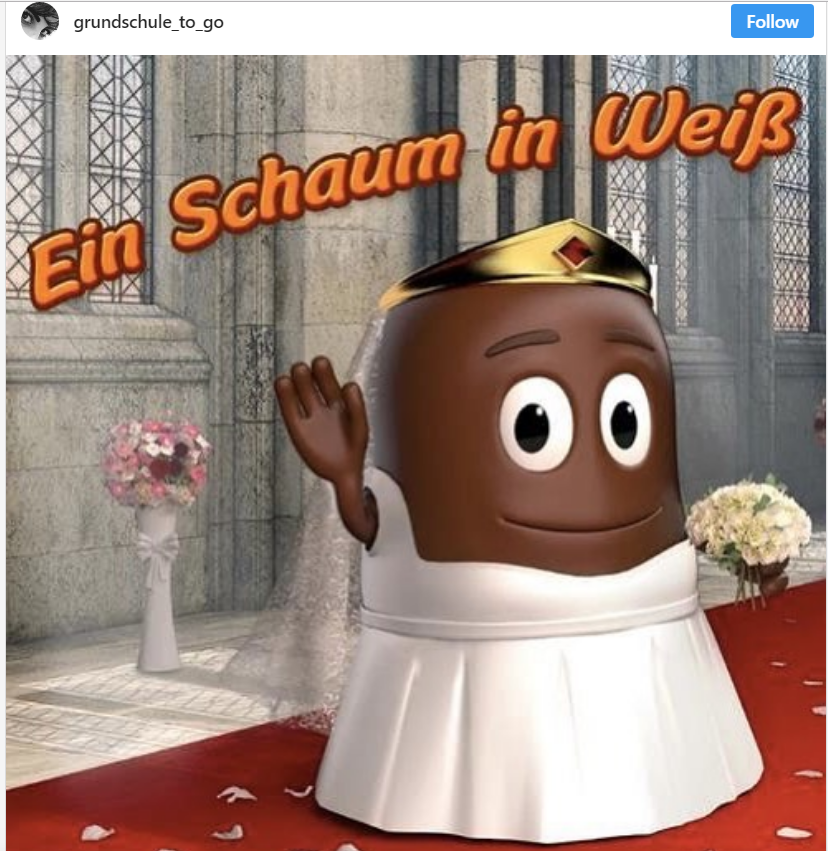 A German firm issued an apology after posting on social media an image of a chocolate-covered marshmallow sweet in a bridal dress on the day of the wedding of Prince Harry and Meghan Markle.
Super Dickmann's posted the above photo of a Schokokuss (German for "chocolate kiss") included the caption: "What are you looking at? Wouldn't you also want to be Meghan today?"
Some social media stormed the Facebook and Instagram pages of the now-deleted image, calling it "racist".
A spokesperson for the company admitted the post was "stupid and embarrassing," BBC News reported.
After users denounced the post on the company's Facebook page, Super Dickmann's wrote: "A big pardon! The world of Super Dickmann's is colourful and diverse and far from racist thoughts."
The post has since been deleted but images of it have circulated widely throughout cyberspace.
The image of the Schokokuss, Germany's famous sweet, was inside a cathedral with the words "a foam in white", a reference to its creamy interior, a play on the words "a vision in white".
Spokesman Bernd Roessler admitted the firm hadn't thought things through before posting the image and accompanying caption.
This crystallizes the overall sentiment by some on the general coverage of last weeks royal wedding involving Markle and Prince Harry. German public broadcaster ZDF also blasted the news coverage of the royal wedding as did folks on social media, saying some of the comments during its programming were "racist".
For example, some of the dubious and culturally-insensitive remarks included describing Markle as "exotic" several times.  Some outlets said the Queen was "turning a blind eye to Meghan" and that the gospel singers of the Kingdom Choir "sang beautifully Black," whatever that latter phrase is supposed to mean.
ZDF said resolutely that it was not appropriate to even broach the topic of Markle's racial origins, newspaper Der Spiegel reports.