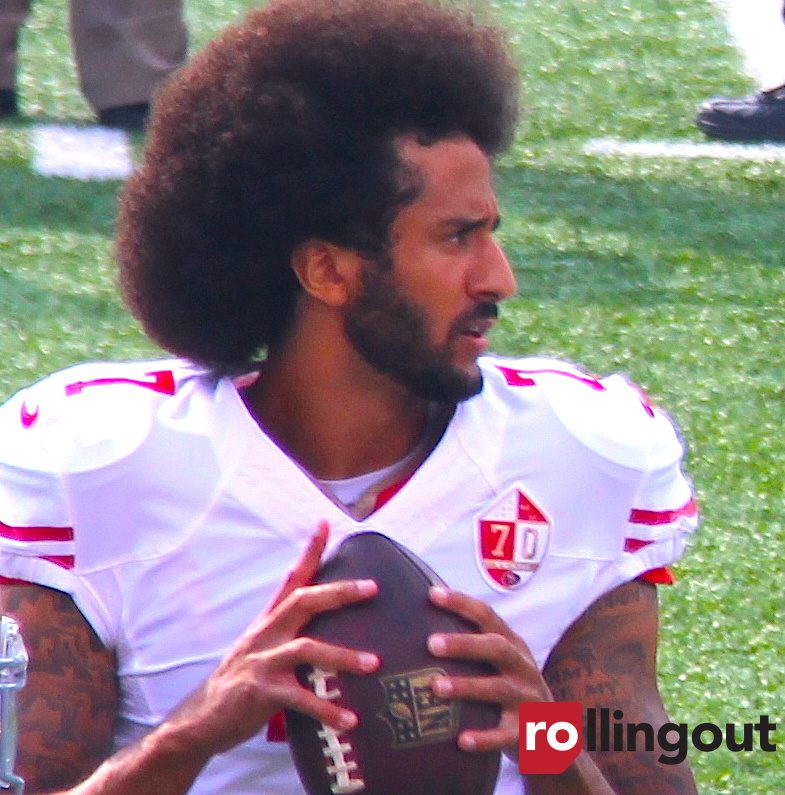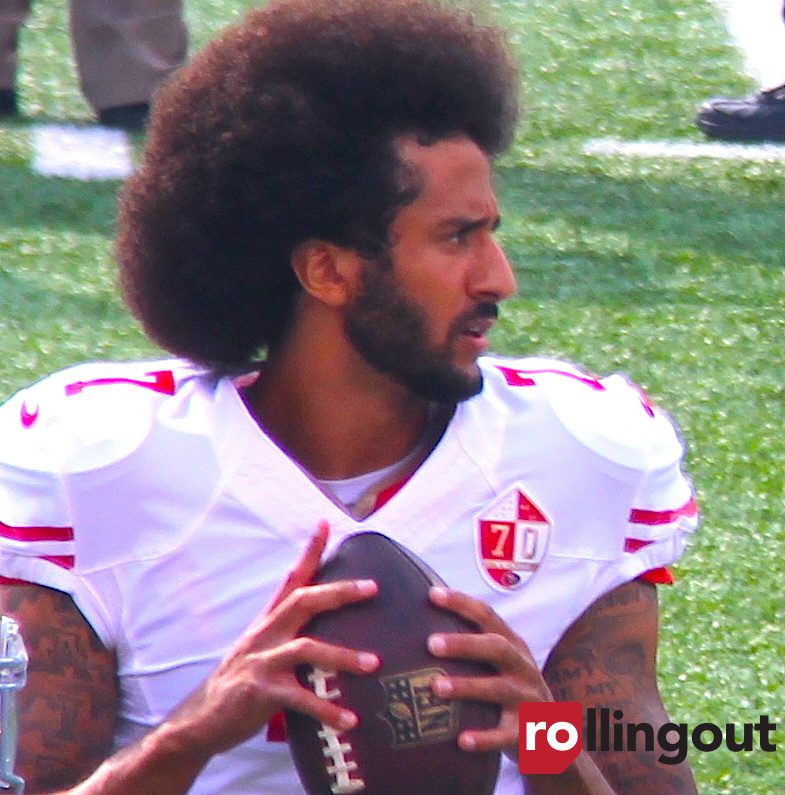 Several Black NFL players are seeking to come together to hit the league where it hurts. Days after owners reportedly voted to ban kneeling during the national anthem, a few Black NFL players revealed that they are considering boycotting the 2018 season by sitting out.
Per a report by activist Shaun King, close to 25 percent of players have secretly agreed to sit out until Colin Kaepernick and Eric Reid are signed by a team. The players are working to get others to join.
Kaepernick decided to kneel two seasons ago to protest the killing of unarmed Blacks by police officers and other injustices that takes place in America. What started as a silent protest became an issue once highlighted by the media and NFL owners who refused to sign Kaepernick. At this moment, Kaepernick remains unemployed while a slew of quarterbacks with lesser talent are playing on NFL rosters.
The decision to punish players for kneeling proved that NFL owners were allowing the bigotry of Donald Trump to shape the narrative of their league.
Trump made a ridiculous fuss about players kneeling and called them, "sons of bitches." In contrast, he called the racists in Charlottesville, "fine people." Some NFL players and coaches responded to Trump by kneeling in solidarity in what was a basic mockery of the entire protest that was started by Colin Kaepernick.
Over 70 percent of players in the NFL are Black. But their fight to shed light on important issues is not an important issue for NFL owners. The ruling is also a violation of the players' First Amendment rights as NFL players can be fined for not standing for a flag that is supposed to represent freedom. The hypocrisy of the NFL owners is appalling on all levels. But a true change will not come until every Black player decides to take a stand and threaten to boycott a league that can't survive without them.