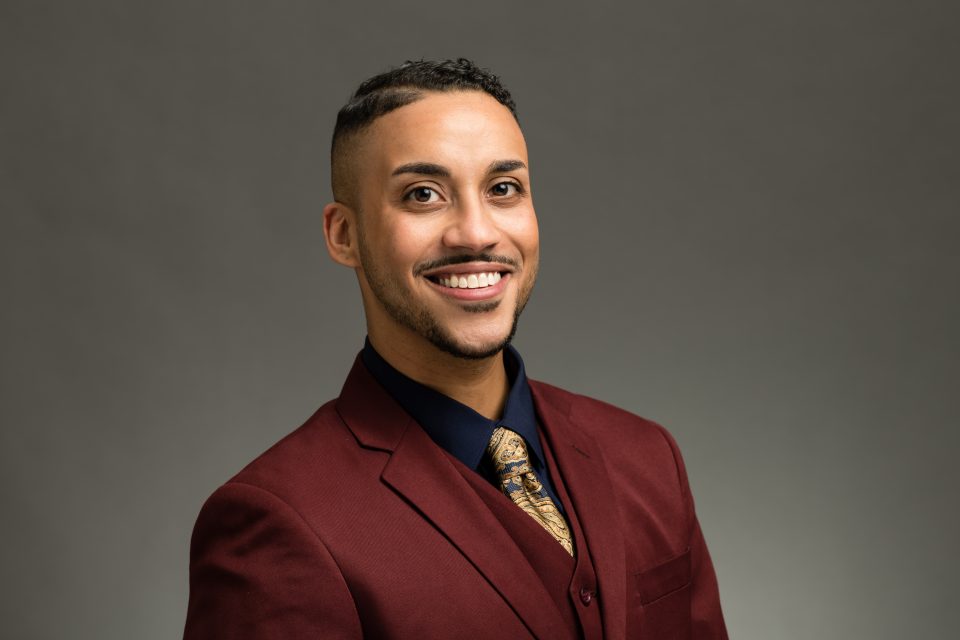 Working to ensure North Minneapolis is a safe and thriving ward to hold residency, transgender, gifted and Black Phillipe Cunningham was elected councilperson for Ward 4. Cunningham has tackled tough issues ranging from as youth violence and racial equity to LGBTQ rights. The office's mission is "Fighting in Minneapolis City Hall and beyond for an interconnected and thriving 4th Ward community." Cunningham, who came out in 2010, is one of the first openly transgender men to be elected to public office in the United States. He studied at DePaul University. Subjects of particular interest were sociology, sexuality, psychology, and culture. He made history this past election when he unseated incumbents (a mother and then her daughter) who held the seat since 1975.
Here, Councilman Cunningham shares with rolling out how the community will effectively be served.
What is your day-to-day like at work?
When I got elected, my life was suddenly always "at work" even when I'm grocery shopping or at the gym. On top of that, my schedule is all over the place, but that is a part of the reason why I love this job so much. I am very focused on tackling really complex and challenging issues the community has asked for me to solve like finally building community wealth and lowering gun violence. I spend a lot of time reading and writing. I read at least an hour every night ranging from every single document put before the City Council to the latest social and economic policy research. I am committed to continuously refining my institutional, policy, and social analysis to keep getting better.
The best parts of my days, though, are when I am out in the community. I'm accessible and engaged in my community. I spend my time with students at the high school and senior citizen public housing high rise, in addition to regular community office hours for any resident or business owner in the ward to be able to meet with me. I'm always reenergized when I return to City Hall after spending time out in my community.
What inspires you to show up at work every day?
It's hard to explain how special my community in North Minneapolis is despite our bad rap because of challenges with poverty and crime; however, it is a small group of people who cause a lot of harm to a lot of amazing neighbors. We are on the brink of what we've seen across the country – mass displacement due to skyrocketing housing costs. The time is now to interrupt the factors that lead to gentrification by investing in the current community and getting to the roots of the systemic and mental oppression that have led us to this place in the first place. I was elected to figure out these problems out and protect my community.
How did you determine your career path?
I started my career in youth work when I was only 18. After graduating from college, I became a Chicago Public Schools special education teacher on the south side of Chicago. I was a young teacher who helped to organize during the Chicago Teachers Union strike in 2012. That was the first time I saw so clearly the connection from those who make decisions and the systems they lead to the harm my students and I experienced every day in real life. When I left the classroom and I moved to North Minneapolis, I carried an interest in becoming a youth policy advocate. I believed decision-makers didn't understand youth development or young people well enough to properly support and govern them.
I immediately fell in love with North Minneapolis. It was the first time I've ever known what home and community felt like. I looked into ways to get involved and learn more about policy. I became a mayoral appointee to the Youth Violence Prevention Executive Committee through the City of Minneapolis. I also, I worked full time working primarily with refugee youth, part-time overnights at a hotel and completed two fellowships – one for nonprofit executive leadership development and the other for public policy advocacy. I was able to successfully shift my career into youth policy advocacy when Mayor Hodges appointed me as her senior policy advisor for education and youth success. Racial equity and LGBTQ+ rights were later added to my portfolio of work. I absolutely fell in love with local government in that role. The light bulb to my next career path as City Council was activated by my love for the Northside, passion for local government, life commitment to achieving racial equity through policy and systems change, and the realization that I lived in the 4th Ward, which needed a fresh take on what City Hall representation needed to be and do.
Technology plays what role in your daily life?
Our office could not function without a joint system of information and work tasks created through Smartsheets. Social media, in particular, is an important tool to disperse information to a larger audience. Social media can be overwhelming though because of the volume of trolling that drowns out authentic engagement and the decentralized nature of information and requests. We created another system of communication through the Ward 4 page on the City of Minneapolis website that streamlines constituent contacts and engagement.
If you could change one thing about your self what would it be?
The thing about surviving and thriving in this world as a flamboyant Black transgender man is to radically accept myself for who I am while also always striving to be a better, more compassionate person. My introvertedness – while vastly improved from the experience of campaigning – can sometimes feel like a barrier to connecting with other folks. Events that require a lot of mingling can be tough for me because I'm still awkward with small talk. I find myself in the corner alone being an introvert in plain sight because I don't know how to do anything less than keep it 100. Being introverted in a position of power like an elected official can be read wrong though, so I would want to make myself less awkward.