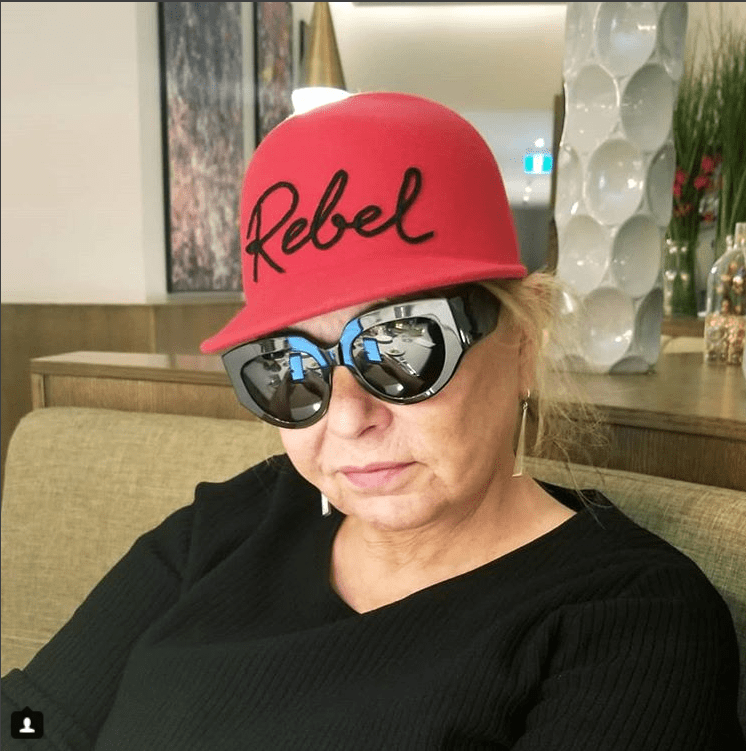 As pop culture watchers know by now, ABC canceled the reboot of the immensely popular sitcom "Roseanne," after the show's star, Rosanne Barr, promulgated racist rhetoric about the former senior adviser to former President Barack Obama, Valerie Jarrett.
Barr has since penned a hasty apology for her inflammatory denunciation of Jarrett and announced that she was leaving Twitter immediately since she cannot resist spewing racial and religious invective at regular intervals.
Jarrett has now spoken out about Barr's racist comments.
"I think we have to turn it into a teaching moment. I'm fine," Jarrett, who was coincidentally a guest at a town hall meeting on "Everyday Racism," hosted by MSNBC Tuesday night.
According to USA Today, Jarrett took a few swipes at president No. 45, saying, "The tone does start at the top, and we like to look up to our president and feel as though he reflects the values of our country. But I also think every individual citizen has a responsibility too, and it's up to all of us to push back. Our government is only going to be as good as we make it be."
Jarrett, who was initially invited to appear on MSNBC for a special discussing the closing of 8K Starbucks locations for racial bias training, said she was fine following Barr's comments about her.
"I'm worried about all the people out there who don't have a circle of friends and followers who come right to their defense — the person who's walking down the street minding their own business, and they see somebody cling to their purse or run across the street," Jarrett continued. "Or every black parent I know who has a boy, who has to sit down and have a conversation, 'the talk,' as we call it. And as you say, those ordinary examples of racism that happen every single day."
Earlier in the day, Barr tried to act contrite for the racist tweet about Jarrett, which read, "muslim brotherhood & planet of the apes had a baby=vj." It was in response to a tweet by a fan who accused of Jarrett of covering up that Obama was allegedly spying on the French president and others.
After wholesale condemnation on social media, Barr initially denied accusations of racism by insisting that "Islam is not a race." Of course, Barr was forced to walk back her words.
"I apologize to Valerie Jarrett and to all Americans. I am truly sorry for making a bad joke about her politics and her looks. I should have known better. Forgive me-my joke was in bad taste," she said on her Twitter account.
Barr's repentance notwithstanding, ABC announced it was canceling her show.
Jarrett said Disney CEO Bob Iger called her before ABC announced the show's cancellation.
"He apologized," she recounted. "He said that he had zero tolerance for that sort of racist, bigoted comment, and he wanted me to know before he made it public that he was canceling the show."