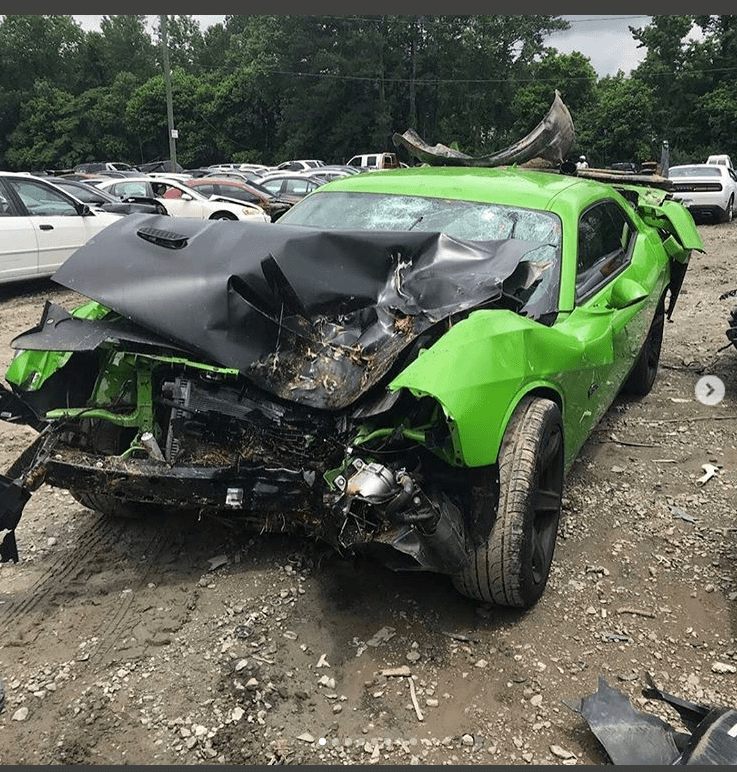 Offset
has bought a car for the bystander who helped "save his life" two weeks ago.
The 26-year-old rapper — whose real name is Kiari Kendrell Cephus — ended up in the hospital earlier this month when he plowed his vehicle into a tree in Atlanta, in an effort to avoid a "crackhead" standing in the middle of the road.
And, as a thank you to the man — identified only as Jamar — who rushed to his aid and helped pull him out of his mangled car, Offset bought him a grey Nissan Altima.
On his Twitter account, Offset uploaded a photograph of Jamar's new vehicle along with the caption: "THANK YOU [JAMAR] FOR HELPING SAVE MY LIFE." Offset also uploaded the same photo to Instagram with the caption: "HE WAS WALKING FROM WORK WHEN HE SEEN ME CLIMBING OUT MY CAR SO I BOUGHT HIM A CAR" but he has since deleted the shot from his account.
Thanks to Jamar and his quick thinking, the hip-hop star was admitted to hospital with minor injuries and was released just hours later to recuperate at home. However, the same can't be said for his green Dodge Challenger as it was badly damaged and was towed away afterward.
Law enforcement revealed at the time that no police or emergency medical workers were called to the crash scene and no accident report was taken.
Offset has remained relatively tight-lipped on the incident but his fiancee
Cardi B
— who is expecting the couple's first child — shared some intimate details afterward.
According to Billboard, the 25-year-old rap star said at the time: "Crazy how Set had to swerve and hit a tree cause a crackhead was in the middle of the road trying to get hit or kill himself. But God does unexplainable things! Luckily a man was walking by, walked him home and just vanished. The Lord is real." She has since deleted the post.