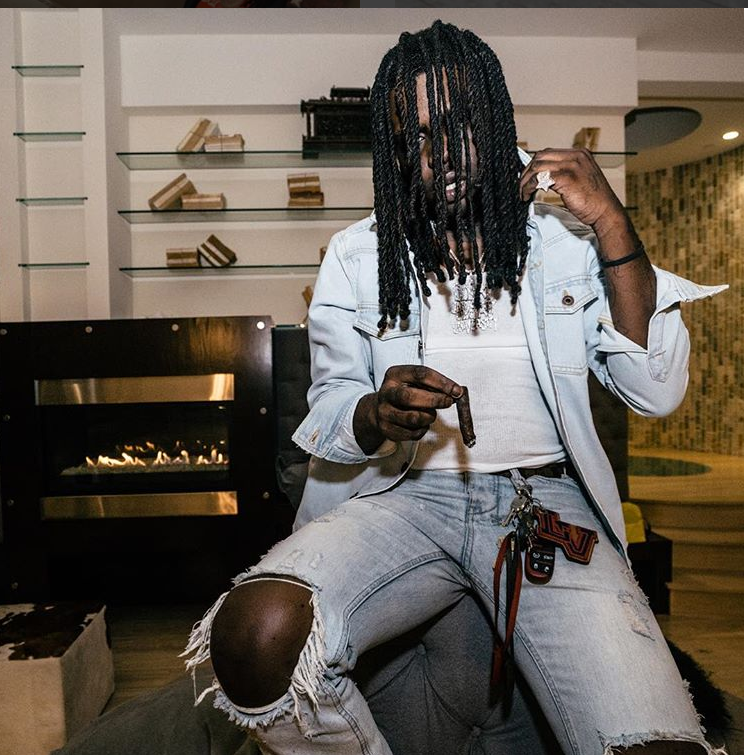 Unknown assailants were trying to murder Chief Keef early Saturday morning in Midtown Manhattan in New York City. Keef reportedly escaped unscathed after the shooter or shooters missed, the media has learned.
The New York Police Department said Keef was the target of a shooting at approximately 6 a.m. outside the W Hotel in proximity to Times Square. TMZ said police found a shell casing and police are still on the look out for a pair black males who camouflaged their faces with black hoodies and who immediately fled the scene.
Law enforcement said the shooter or shooters missed their intended targets, Keef and Lil Reese, and instead struck the hotel signage. No one is saying how many shots were fired nor where the other bullets may have landed. Keef is staying at the hotel and was on his way back in when gunfire erupted.
A representative from Chief Keef's team delivered the following statement to The FADER in an email: "Chief Keef, who was in New York for an event, along with his team and the other members of Glory Boyz Entertainment (GBE) that were traveling with him are safe.
"Despite today's recent events Keef's main focus is continuing to release quality music and finishing up his upcoming projects which include Mansion Musick, which is set to be released in July through RBC Records and Glory Boyz Entertainment Records, along with a few surprise projects for his fans that will be released throughout the year."
Chief Keef has reportedly been embroiled in a rap beef on social media with artist Tekashi69. However, sources told TMZ that 6ix9ine is currently in Los Angeles and was in Southern Cal at the time of the shooting in New York.
In a series of now-deleted Instagram videos, HipHopWired reports, Tekashi called out Keef and Lil Reese in where he issued that two-day fade offer claim. The hip hop publication says 6ix9ine told the two that they had 48 hours to kill him, or else. There is no known reason, as of yet, why 6ix9ine issued the ultimatum.
At this time there is no known concrete connection between the alleged threat from 6ix9ine on the West Coast and the shooting at the opposite end of the continent.