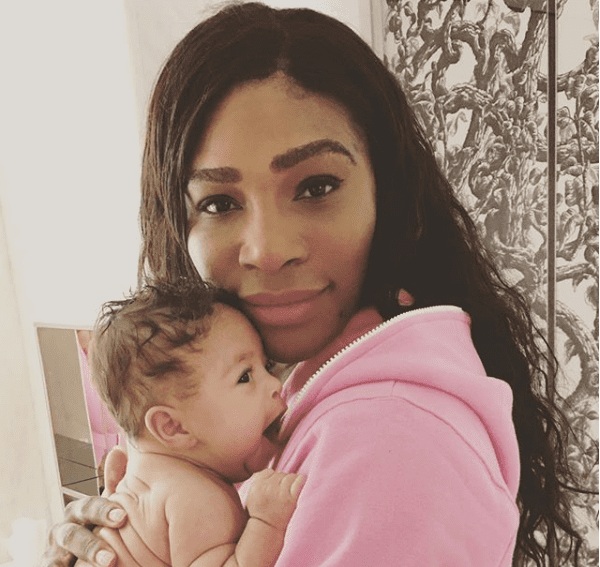 Tennis legend Serena Williams has had to endure multiple ridiculous, invasive and race-tinged questions from a legion of ignorant reporters ever since she and her sister, Venus Williams, began their takeover of the World Tennis Association in the late 1990s.
But this latest inquiry, fired at Serena, 36, as the record-breaking women's title holder prepares to face her archrival Maria Sharapova in the 4th round of the French Open, is probably the most preposterous that has ever been spat in Serena's direction. Despite her almost preternatural grace at handling ludicrous questions with classy retorts, you have to wonder how she could have resisted the urge to peel off the entire scalp of this so-called journalist.
Jeff Donaldson, the social media coordinator at @TennisCanada, was present at the French Open in Paris, one the four major tennis tournaments, when an unknown reporter asked Serena questions the led him to tweet, "I have never physically cringed as hard as when I read this in Serena's transcript. Wow." This was in response to the transcript below featuring the question:
Q: I know that you want to get back to Olympia; work with me here, please.
Williams: Work with me (smiling).
Q: We're in this together, baby.
Williams: No, we're not; you're not going home to a screaming baby.
Q: I have been waiting about 14 years to ask you this question. After the 2004 Wimbledon match with Maria, I had the opportunity to interview Donald Trump on his LA golf course, and he said that Maria's shoulders were incredibly alluring and then he came up with this incredible analysis: that you were intimidated by her super model good looks. My question is: have you ever been intimidated by anyone else on a tennis court, and what are your thoughts about that occurrence?
Williams: I honestly don't have any thoughts about that. I can't say that I have been intimidated by anyone. That's all. That's it.
Also responding to the odd exchange, internationally famous ESPN reporter Jemele Hill was prompted to retweet the transcript with the following caption: "Mannnnn …. Serena should have done the LeBron walk out on this question."
Hill was referring to LeBron James, who famously and abruptly walked out the post-game press conference after Game 1 of the NBA Finals. James was repeatedly peppered with questions about the colossal mistake by teammate J.R. Smith that cost the Cleveland Cavaliers the game against overwhelming favorites Golden State Warriors. When James refused to throw Smith under the bus, he was still asked the same questions about Smith. LeBron immediately ended the session and stomped out of the room.
What do you think of this reporter's line of questioning? Do you believe he or she should be sanctioned as a result of it?