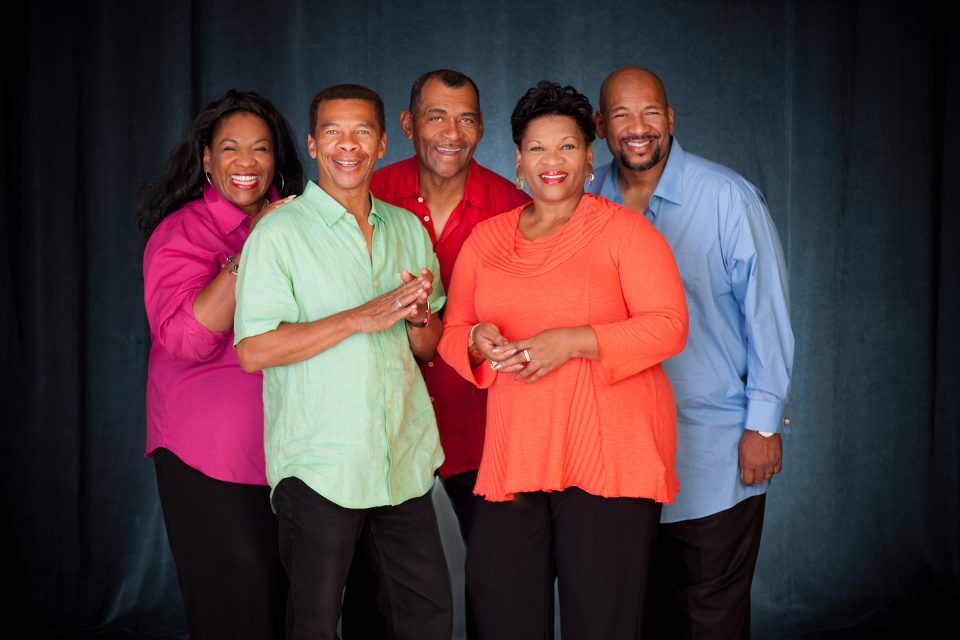 Singing since they were children, J.D., Fred, Jearlyn, Jevetta, and Billy Steele developed their style of music, which they call "soul music." Jevetta described the style as "a constant pursuit of touching the souls of those who encounter us [the Steeles] and our art form."
The Steeles have performed in every area of the industry, touching souls locally and worldwide. Jevetta elaborates, "From Broadway theaters to the jingle houses around the world, our sound and names can be found." 
The family has found time to continue making themselves and their brand relevant in a forever-changing market. They come from a background that supports the idea of "doing this and that." It keeps their resumes diverse. J.D. and Jevetta are play-writes, Fred and Billy are producers, Jearlyn is a national talk show host. If that is not enough, three are ministers of music at churches, two direct musical theater productions, and all five are song writers and arrangers. "We have been blessed to cover every genre in the music business and continue to look for new and innovative ways to share our passion with new audiences," states Jevetta.
Check out the rest of Jevetta's interview.
As a family group, what is the biggest challenge you face?
Our greatest challenge is continuing to find ways to perform together. Our schedules and variety of interests tends to send us in multiple directions. Navigating all five of our schedules is [just] short of a miracle.
How about in today's music — have you face any challenges?
We have faced many challenges as a family group. The greatest is the "divide and conquer" syndrome. People will try to separate us, move us away from our foundation, but we are bless to be faith-based and love-centered. We believe and continue to remind ourselves that we hit the lottery being related to each other.
As a diverse group who has performed with artist like Prince, Donald Fagen, George Clinton and many others, how would you define the innovative methods you apply to business and life?
We've learned from every artist we shared time and space with. We believe that every opportunity has value. Working with our local church choirs has been as impactful as working with Prince. The environment and music is different but the opportunity to be "better" and grow is always present.
If I say "the Minneapolis sound," how would you describe it?
The Minneapolis sound is vast. With the Sounds of Blackness (… Next, the Time, Alexander O'Neal, Mint Condition (R&B), Cynthia Johnson (funk), Bob Dylan (folk/rock), Judy Garland (film/classical), James Greer and Company (gospel), Garrison Keilor (folk), Prince and the list goes on with new artists coming on the scene every day. We are grateful to be part of it all.
What does "the Minneapolis sound" mean to you?
The Minneapolis sound is the sound of expression. It is so soulful, fun and energetic. More often than not, ground breaking. Many of our heroes and s'heroes based in Minnesota have laid the foundation for much of the music we hear on the radio, TV, and internet today.
In your opinion, does the future Minneapolis sound infuse elements from the past?
The past and the present will always bump into each other in the future. The Minneapolis sound is one of quality. It is sinewy, long-reaching and everlasting.
How does music impact and influence you?
Music is our life blood. I cannot imagine a world without it. It drives our desire to make a difference in the world. We understand the power of music and consider ourselves highly fortunate to be able to wield it in fruitful directions.
Top five Minneapolis sound throwback grooves:
Oh my goodness! 
"Jungle Love" – The Time

"1999" – Prince

"Funky Town" – Cynthia Johnson

"The Pressure" – The Sounds of Blackness

"Pretty Brown Eyes" – Mint Condition
Top three Minneapolis sound songs the Steeles like to cover:
"Purple Rain" – Prince

"Hold On" – The Sounds of Blackness (written by our brother Billy Steele)

"Somewhere Over the Rainbow" – Judy Garland
Top five songs that are in heavy rotation on/in your phone/car:
Each of the Steeles have their own favorite music that they listen to. I can't imagine the musical libraries that we cover but I can promise you, if you see our shows, you will hear the influences of our individual and collective rotations.