All hail Charmaine J: Reality star conquers hearts, food, music
As a reality television personality myself, I know how difficult it is having your life on display 24 hours at a time; however, Charmaine Johnise Walker does it with class and style. Her raw and unfiltered personality is both fun and electrifying. The Louisiana native and Howard University graduate is a popular disc jockey for iHeartRadio's 107.5 WGCI but she's best known as the breakout star of VH1's hit show "Black Ink Crew: Chicago." Charmaine is a fan favorite on the show, winning the hearts of millions of viewers with her wild style and heart of gold.
Charmaine is more than a pretty face on the show. She's a pretty good chef and she recently launched an apron line. To add, her boyfriend Neek, who is the CEO of Relevant Productions, developed her All Things Charmaine app for iOS and Android devices. They are raising the bar on power couple goals.
Read her exclusive interview with rolling out below.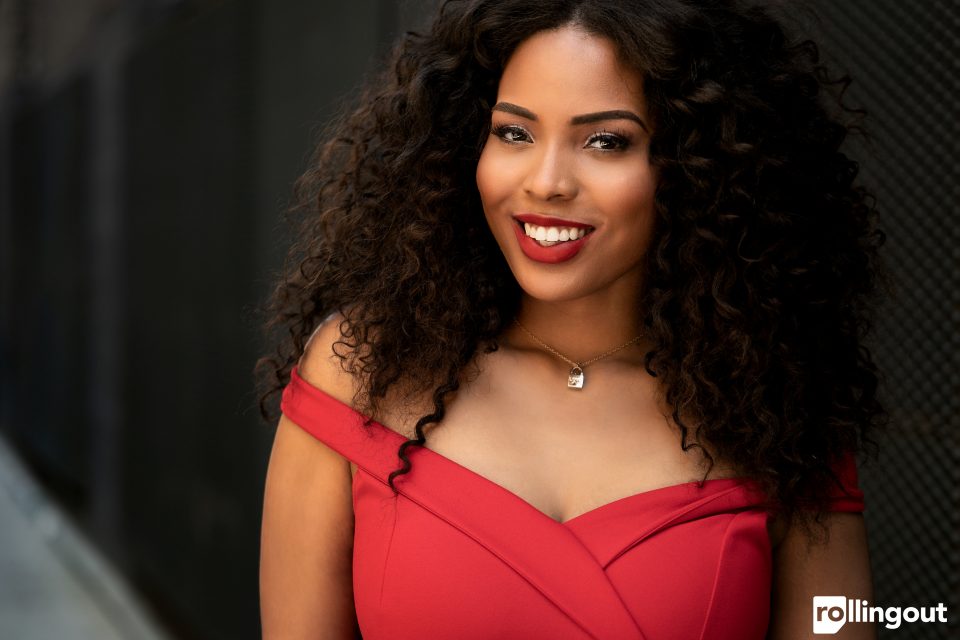 How did you determine your career path?
I didn't determine my career path. My career path kind of fell in my lap. After I graduated from Howard University in 2012 for speech pathology and audiology, I decided to take a little time off before going to grad school. In the meantime, I moved to Chicago to sell radio for CBS. After about a year and a half there, I then worked for Groupon as an account executive. Groupon was a way more relaxed work environment, which allowed me to be able to turn up with the guys at 9MAG almost every night. Somehow, two years of turning up every night landed us a reality show. We were not looking for the show; it found us. Because of my leadership on the show, 107.5 WGCI on iHeartRadio picked me up and now I have a whole different career path than what I went to college for. Talk about luck.
As one of the key stars of one of the hottest reality shows on television, what can we expect from you this season?
This season, you can expect growth from me. I will always be the fun, twerking, free-spirited girl, but right now we have a lot on the line and when you are put under pressure you either fold or you make diamonds. Folding will never be an option. I am stepping up at 107.5 WGCI and I am stepping up in the tattoo shop. I just want to make sure this time around … everybody eats.
What inspires you to show up at work every day?
What inspires me to show up to work every day [are] my passion and the examples my mother and father set. They are hard-working people who would sacrifice anything for me. I also have the opportunity of a lifetime now and I am not going to let it pass me up. I want to climb to the top and be a legend in the game.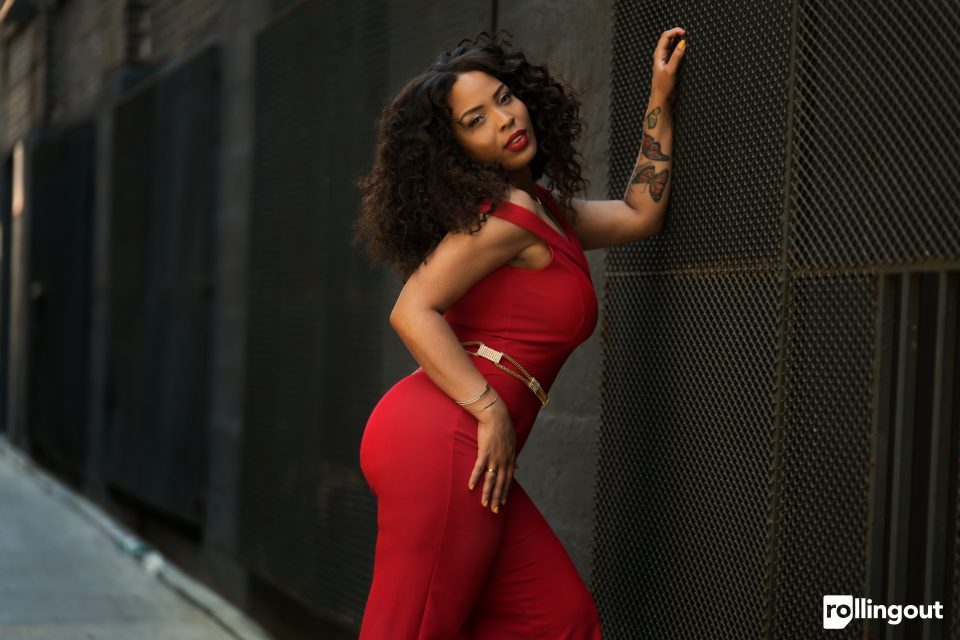 Why is it important for Black women to be in leadership roles in male-dominated industries?
It is important for women of color to be in leadership roles in male-dominated industries because there was a time when women, especially women of color, were only responsible for taking care of the family. We have so much more potential. Women of color are now the fastest-growing group of entrepreneurs. Our hard work and persistence on never giving up is why we are now taking over male-dominated careers, as well. Women don't have a choice but to work harder than men. That's why we are taking over.
How do you feel about the hashtag #CollaborationOverCompetition? What qualities or values do you deem indispensable in your business partners or collaborators?
I love the hashtag #CollaborationoverCompetition because women for so long and for so many reasons were put against each other as competition in the workplace. You can have more than one queen shining. The women and men I work with in the tattoo industry and on the radio all have their own unique qualities that [set] them apart from each other. I might be more skilled in one capacity and my co-worker may be more skilled in others, but what really counts is how we can come together as a team and make the dream possible.
What are the do's and don'ts for young women in your business?
The do's and don'ts for women in my industry would be:
Do not burn bridges: you never know who you will need down the line, so building relationships is important.
Please don't sleep around. Guys talk more than females. It can get really messy and it is not worth your reputation in the industry.
Don't hate on other females in the industry. There can be more than one queen in the spotlight. It's just not cute.
If you could change one thing about yourself, what would it be?
If I could change one thing about myself, I think it would be how nice I am. I am too nice sometimes. People can take kindness for weakness and people be trying me sometimes. At the end of the day, I am from the South; my parents raised me to treat others how you want to be treated.
Name three successful female role models and explain why you admire them. 
Michelle Obama is such an amazing Black female role model to have in 2018. She exudes what being a lady really is and a lot more of us, including myself, need to take a note from her book on how she dresses, carries herself, speaks and is a leader in the community.
Katrina "Kat Tat" Jackson. She is so lit. She followed her dreams, moved to L.A. and now opened up her shop in Beverly Hills and did not let anything or anyone stop her shine.
My mother, Glenda Walker. She is the kindest, [most] loving and forgiving woman on this Earth. She graduated from an HBCU and encouraged me to follow in her footsteps, [which] was the best decision of my life. My mother makes everything happen for me, even if she has to help me scheme on how to get my dad on board. I hope that I can be a great woman to my kids as she is to me.
Story by Nakita Nicci; Images by Parrish Lewis