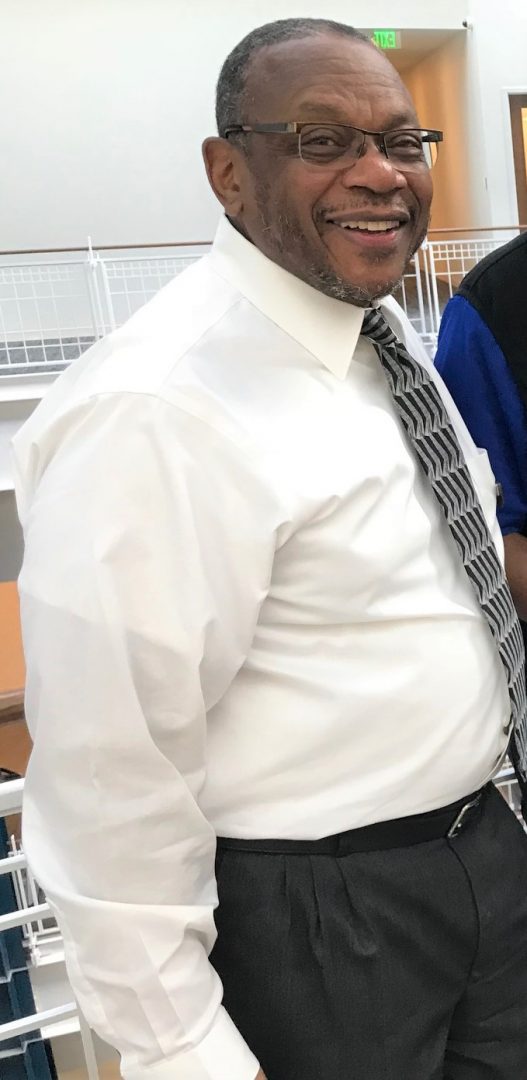 Henry Crosby is an advocate for change. He works to improve the lives of others daily. As an executive director with Greater Twin Cities YMCA, Equity Innovation Center, Crosby demonstrates this commitment to the community in numerous ways. Crosby also works closely with the YMCA Heritage Park Senior Facility and Harold Mezile Youth and Teen Center.  
During the month of June, rolling out is recognizing men and fatherhood. Read on to find out what fatherhood means to Henry Crosby.
What has fatherhood given you?
Fatherhood has given me the privilege of giving my genuine and authentic love to my children. I take my role as a father very seriously. My wife of 41 years blessed me with the greatest gifts I could have ever imagined. I take special pride in serving as a role model and caregiver for our family.
How do you communicate your emotions with your children?
Over the years, I have found that my best approach is to listen and manage my responses and expectations. All of our children are different and have various perspectives and ways they react to feedback, coaching and criticism. The goal is always working toward moving to the next step in some form of agreement.
How has your wife supported you as a father?
My wife of 41 years has supported my role as a father by allowing me to develop my personal brand and have my opinion, however always providing me other perspectives that I may have seen or not seen differently. She encourages me to establish my role as a father and a role model by establishing good examples of being of good character and ethical behavior.
What has been the most important moments that have helped you to grow as a father?
Spending quality time with my father (Pops) and making time for each of my children in the same way. Being honest and present.
If you were coaching young fathers, what three things would you suggest to do for and with your children?
– Allow spirituality (the presence of God) to guide your life.
– 1st Corinthians:13 – Three things will last forever, faith, hope and love and the greatest is love!
– Be humble and share knowledge. 
Finish these sentences:
Being a father has allowed me to … be the man, husband, father and grandfather that I had always dreamed. I have always wanted to be smart enough to be a contributor and not a detractor in my family and the community I serve. Working toward creating a family legacy that all could be proud.
You give your children the best of what you have and what you did not get because … I have been blessed to be the first in my family to get a college education and my parents sacrificed and worked hard for me to attend college to allow me to be better prepared to have a family and successful life.
The best three moments I remember about special things my child has done or said …
"Thanks" for helping (us) graduate from Morehouse and Spelman, and you will be a grandfather (twice in two years with grandsons).
The most important thing that I learned about being a father is …
God has spared me from being a statistic and caught up in the criminal justice system and drug addiction. I have done my share of things I am not proud of and learned from my experiences. I am a street rat for a South Side community in Chicago, where I am one of the few who has so-called made it out. When the opportunity became available to attend Tuskegee Institute, it totally changed my life. I did not know that God was walking with me in my life, but over time, I began to learn that without his grace and mercy, I would be nothing! So fatherhood was my opportunity to be a positive, loving, hardworking, authentic Black man to help my children be positive contributors to society and not be ashamed of our family name.