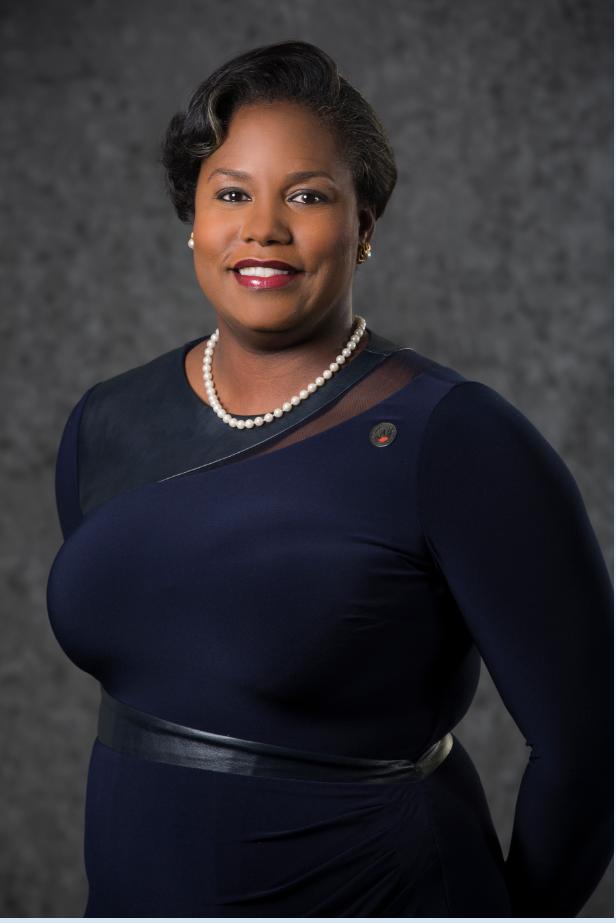 The Atlanta Board of Education governs the Atlanta Public Schools system through policies and procedures that are internally developed. The Board has nine members, representing several districts. Every four years, one person is elected per district to represent the schools in a given district. This year, District 5 welcomes newly elected board member Erika Mitchell. The Atlanta native attained a business administration degree with a concentration in computer information systems from Alabama State University. Her education laid the foundation for her to work for major global brands. Mitchell has been a longstanding advocate for the public and an avid volunteer, giving her time to several organizations. Mitchell talks about her commitment to the schools, parents and the community.
What inspires you to show up for work every day?
Every day when I wake up, I know that today I'm going to do more than what I did yesterday. What inspires me to go to work every day is knowing that I am actually doing the work that is helping my school system and my community. It's a purpose that I have inside of me that allows me to serve. I believe it's my social responsibility as a public servant.
Share why lifelong learning is important to you.
Lifelong learning is important to me because every day you are always learning. There's not one day that goes by that I did not learn something new. To enhance your skill set, your knowledge and your understanding of the job that you're doing, it is very imperative that we continue learning. Whether it's attending seminars, seeking advice, learning from the people that you serve, or analyzing your environment, you are always learning whether you know it or not.
Community success based on what you do in the community means what to you?
Working for Atlanta Board of Education and also serving my community as a public servant means a lot to me. If our children are successful and we prepare them with the necessary tools to be successful in life, then these children will come back to help their community. I believe I must serve two areas: our children and our community. We are responsible for the community that we live in. I didn't get elected to Atlanta Board of Education just to have a vote. I am involved with our children in the schools and our community. I am open to collaborating with other elected officials that serve my community to ensure that we care for our community.
Describe your favorite vacation spot.
My two favorite vacation spots are Costa Rica and the Dominican Republic. I love visiting Costa Rica and the Dominican Republic because I have a chance to go into the rural areas to really enjoy the people, the culture, and the food.
If I could change one thing in the world, what would it be?
It would be stopping the violence and wars against each other in the world.