Our favorite gentleman is making a comeback as a Good Man. Singer/songwriter Ne-Yo is releasing his 8th studio album, Good Man, on June 8 and you'd be quite surprised at the feels and features he's bringing this time around. If you're hoping for a slow, typical R&B album ,you might be slightly disappointed. Of course, Neyo gave us our desired ballads, but he also threw in some upbeat dance songs, including island-inspired grooves.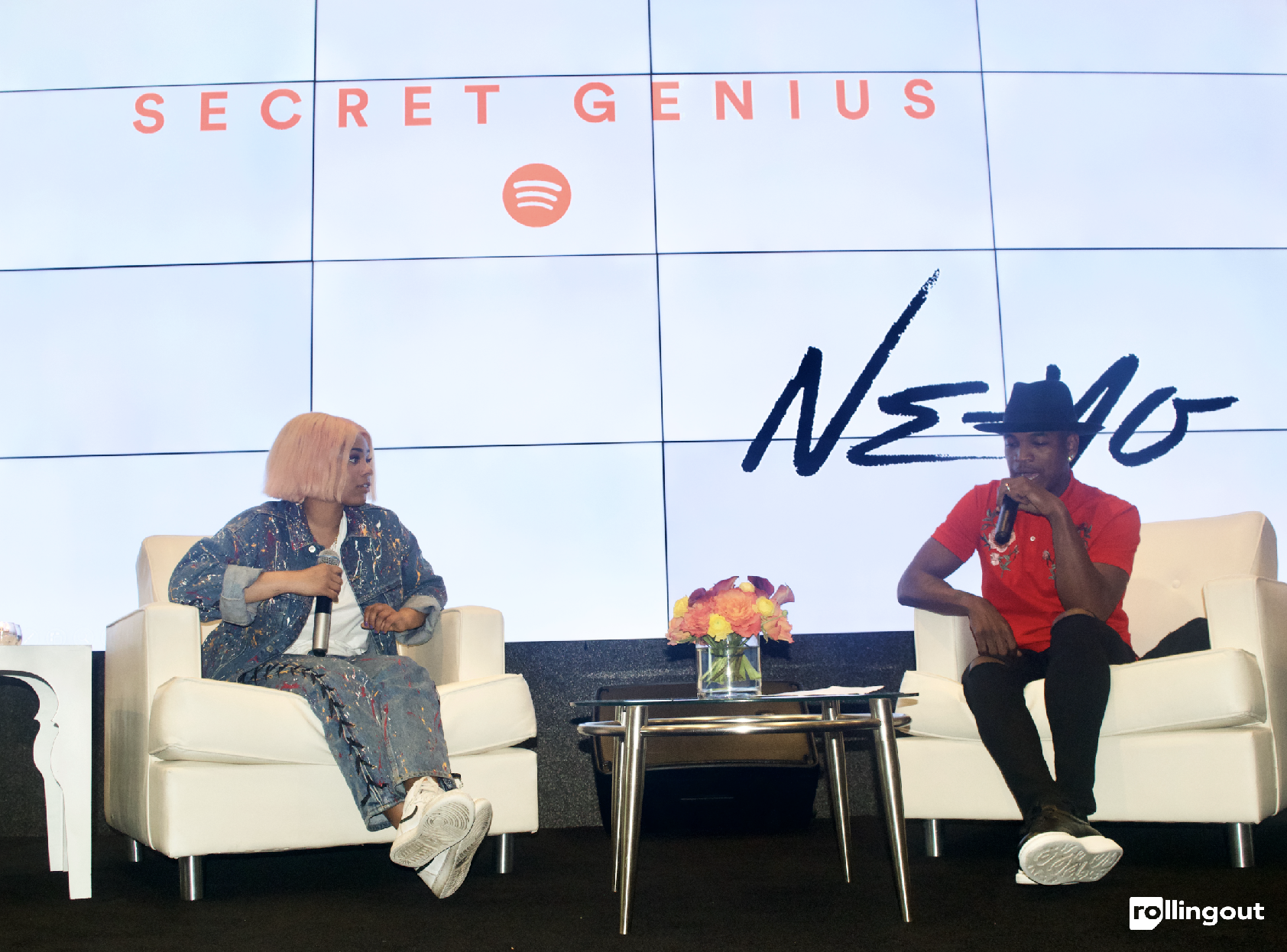 This past Tuesday, Ne-Yo held an album listening party with some Spotify listeners in Atlanta. Here are five reasons why Ne-Yo's comeback is his greatest yet:
He shared sacred promises made between him and his wife
Ne-Yo mentioned his wife, Crystal, played a major role in writing songs for this upcoming album. One song in particular was inspired by a conversation he and Crystal had when they first started dating. "We laid out all of our dirty laundry on the table," said Ne-Yo. "We both aired out all the wrongdoings we may have done in a relationship and we promised each other to never let that happen again. I took those lists of things, and made it into a sing."
He kept the millennials in mind
In 2007, Ne-Yo made a debut with his first album, Because of You, so he's definitely a veteran in the music industry. Yet, he understands there's a new wave of music coming up that millennials and young people are leaning towards, so he made sure that a couple of his songs had features that would definitely grab the attention of the younger crowd.
He reminds us that R&B does still exists …. It just has a new sound
When most of us think about R&B, we think of OG artists such as May J. Blige, Jagged Edge, Usher, or 112. Generations today might say R&B doesn't exist anymore, or it's questionable about where R&B is headed, but Ne-Yo thinks it's headed in a great direction. "Artists like Daniel Ceasar, and PARTYNEXTDOOR are today's R&B," said Ne-Yo. "They're soulful, but they have the sound that this new generation loves. That's why I chose to put artists like them on this album."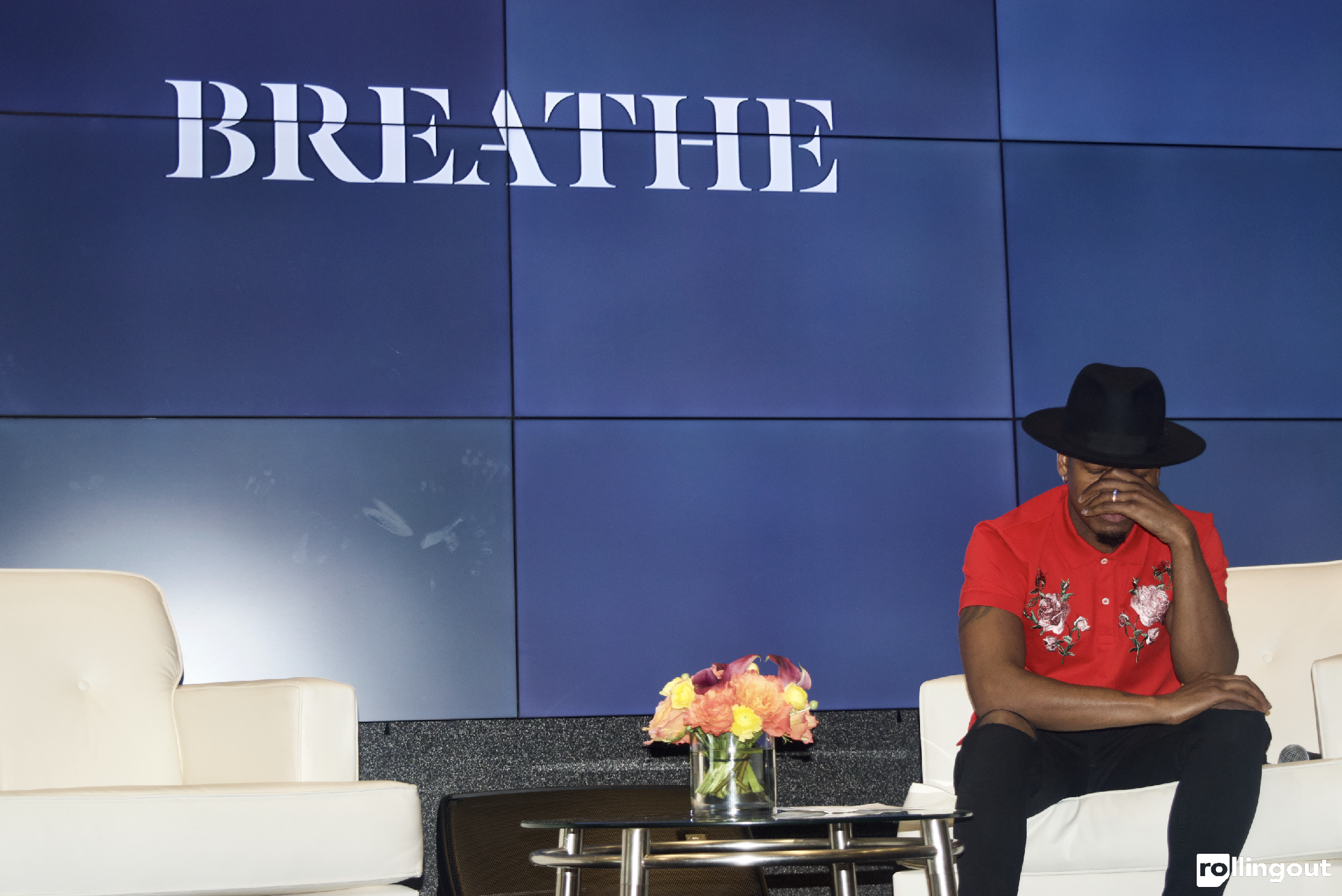 He gave his female fans music they're guaranteed to love
"Mirror" and "Say It" are two of Ne-Yo's most popular slow jams. If you're hoping for another song that reminds you of those, you'll be more than satisfied. His newest slow song, "Breathe," offers the same energy, sound, and feelings as his previous hits.
He delivers vocals that remind everyone that he is the amazing artist we know today
Whether he's writing for another artist or singing his own song, many will agree that Ne-Yo will be around for a long time. Good Man shows Ne-Yo's versatility as he switches between different genres within the album and delivers vocals that refresh our minds on how unbelievably talented Ne-Yo really is.
If you think about it, there really isn't anything that Ne-Yo can't do. He sings, writes, produces, dances and he is so passionate about making music people everywhere will love and enjoy.
If you haven't heard it before, you will definitely hear Ne-Yo's versatility throughout this 2018 album. Good Man is predicted to be an album that we've all been waiting to hear from the multi-talented artist.