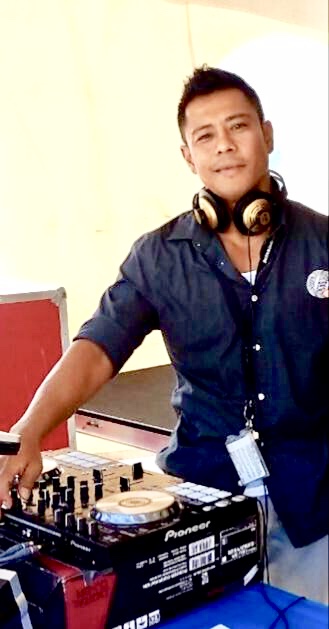 DJ CreAsian is one of Minneapolis' premiere producers.  "I grew up with music all around me," he said. Being a DJ gives him the capability of "bringing all types of people and all genres of music together." 
Coming up with the persona was relatively easy. According to DJ CreAsian, "I first called myself 'CreAsian,' this is my producer name. I am an Asian who makes beats or "creates" beats, so I just put them together and came up with 'CreAsian,' which kind of sounds like creation. 
Rolling out caught up with DJ CreAsian to ask a few questions about the music scene in the Twin Cities. 
How would you describe your style of deejaying?
I'm not a turntablist, not a lot of beat juggling and scratching, but I like playing a lot of old-school songs, blending them and playing rare remixes that aren't usually played.
When did you start deejaying? 
I started about 20 years ago on and off when I wasn't producing beats whenever someone wanted me to DJ an event small or big.
What or who were your early passions and influences?
My influences are definitely old school deejays like Grand Master Flash, Jam Master Jay, DJ Jazzy Jeff, just to name a few. Basically, the ones who didn't necessarily get the shine on stage, but were pioneers in the deejaying culture.
What do you usually start with when preparing for a set?
I usually start with songs that the crowd is familiar with, then gradually move into more out of their box songs blending tracks to keep them listening.
What makes you decide to play a particular record during your sets? 
It all depends on what type of events I'm playing. For instance, corporate events are different from [a] dive bar atmosphere that is different from family reunions. My thing is just to keep the crowd into the music and you'll be alright.
What does the Minneapolis sound mean to you?
Means a lot. Proud to come from a place where iconic artists, bands, producers and writers played a significant part in music history like other great music cities and has influenced people around the world.
As a DJ, how would you describe the Minneapolis sound today?
Eclectic and always changing.
Any favorite artists you like to play or mix? 
No artists, in particular, it's more of a favorite sound. I like playing old school funk jazzy types of sounds.
Top five clubs you like to spin in? 
No top five for me. I'll play anywhere that I'm allowed to play my way.
Most requested songs during a set? 
Don't really do requests, that sometimes gets out of hand.
The most overplayed song by most DJs?
The songs that are on constant rotation on the mainstream radio.