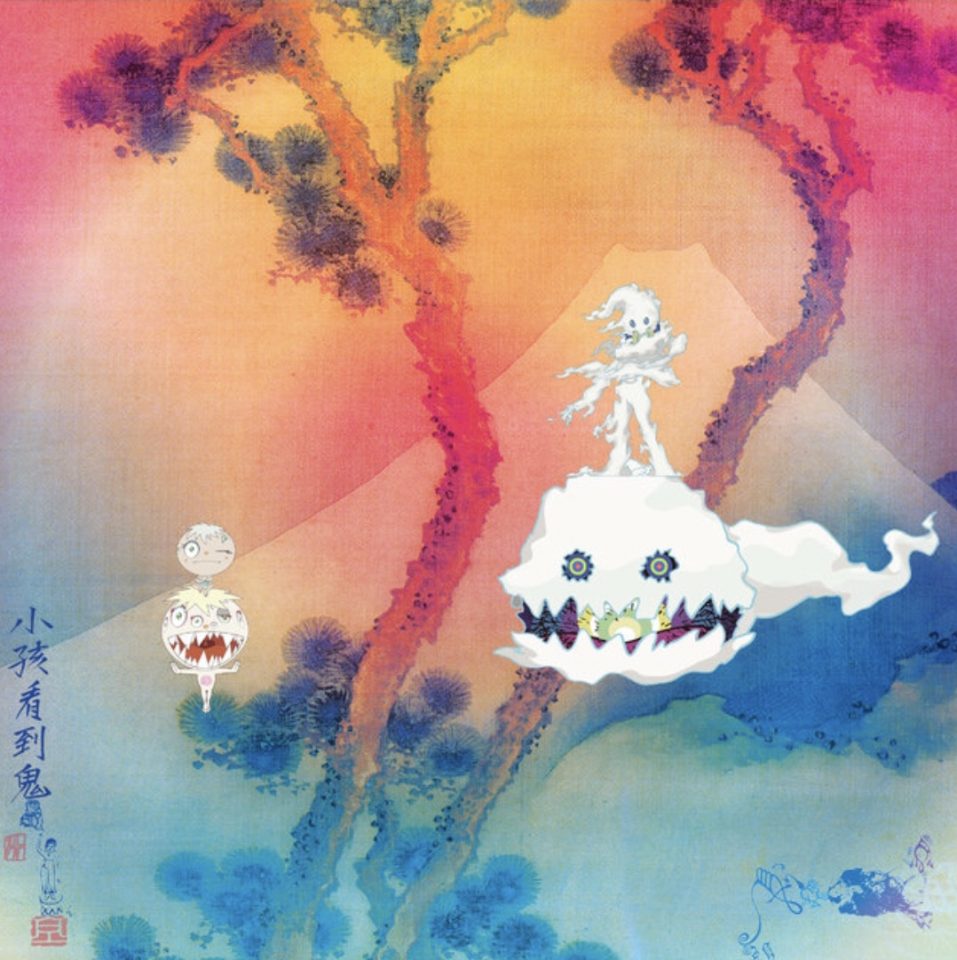 Kanye West continues his G.O.O.D Music rollout with the release of Kids See Ghosts by him and Kid Cudi and it starts off with power and mystery. The production is classic Kanye and is more fleshed out than his two earlier releases this year in Pusha T's Daytona and Kanye's ye. The first track "Feel The Love" echos with Kid Cudi screaming "I can still feel the love" and Pusha T comes in with a hard verse that leads into Kanye making gun noises for about 16 bars. The sound of the project is polished and musical with a focused delivery.
Kanye and Cudi go back to about 2008, and in some circles, it is said that Cudi's Man On The Moon was the inspiration for 808's and Heartbreak by Kanye. As a duo their work is emotive, moody and a dark inspiration.
The stand out track seems unlikely when you hear the Christmas inspired sample in the beginning of "4th Dimension." The drums and the sample come together like a ceremonial bop as Cudi and Ye float over the track.
There is a freedom that operates as a thread throughout the project and the artists are not constrained by conventional rap sensibilities. Blaring guitars and gospel harmonies exist beside each other seamlessly.
Kid's See Ghosts raises the bar of Kanye's endeavor and is definitely worth a listen. It's great to hear Cudi's signature humming style as the base of the project and his energy carries the project to new heights.
Kanye has been able to deliver three different sounds for each project. Nas is up next and I think we are in for some real rap. G.O.O.D music is upon us.
Have you listened to Kids See Ghosts? What do you think? Share in the comments.