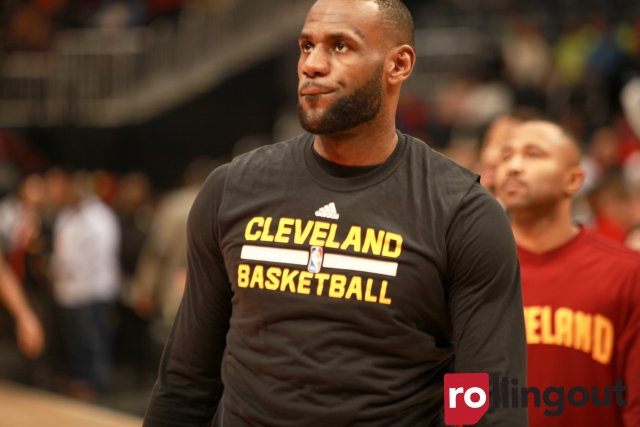 LeBron James and the Cleveland Cavs' season is pretty much over. After a close battle in game 3 of the 2018 NBA Finals, the Golden State Warriors defeated the Cavs by a score of  110-102. In the history of the NBA, no team has survived after being down 0-3.
Game 3, like much of the series thus far, revealed why today's NBA game is predicated on teams who can compile the most superstars. With Steph Curry, Kevin Durant, Klay Thompson, and Draymond Green leading the Warriors, LeBron and his cast of average teammates are overmatched in nearly every category. Even with being, arguably, the greatest player in NBA history, James can't defeat the mighty force of the Golden State Warriors alone.
On social media, some have joked that J. Prince is the only person who can save LeBron from being swept by the Golden State Warriors.
In the midst of NBA Finals, one of the biggest hip-hop battles in years took place between Drake and Pusha T. After both artists released diss records against each other, it was reported that rap mogul J. Prince convinced Drake to not respond to Pusha T's lethal, "The Story of Adidon."
LeBron could only hope that the Warriors would receive a similar call.
If LeBron can't make history by coming back from a 0-3 deficit in the NBA Finals, this will likely be the last time he'll wear a Cavs uniform. The team does not have much cap space to sign free agents and they lack assets for a significant trade.
LeBron will probably consider signing with the Houston Rockets, L.A. Lakers, or Philadelphia 76ers next season with the hopes of earning another title.
With the Warriors one game away from another championship, this NBA season is as over as the biggest rap beef of 2018.