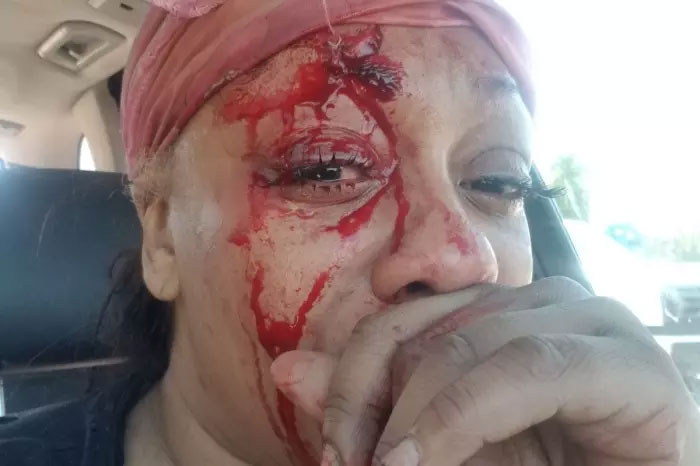 Adult film star Lethal Lipps, whose real name is Monique DeClou, is reaching out to her fans after a car accident left her with horrific injuries. The devastating accident occurred on a North Carolina highway and partially ejected her through her windshield leaving her badly scarred. She has launched a GoFundMe campaign to raise $15K to cover medical costs.
According to her GoFundMe page:
"I am trying to raise this money to have the necessary surgeries to keep the appearance of my eye socket and thigh. Cosmetically appealing the Drs have so far done right by me as for making me sure I'm out of harm's way… but I do not have enough to remove my insecurities it is not a mandatory surgery in the Drs eyes but .. I don't know if I would be able to be comfortable with that. To be able to sustain me as I will not be able to work at this time thank you."
On her private GoFundMe page she told her followers:
"I haven't been really posting because I've been trying to recover since the nearly fatal car accident in North Carolina after I post about car troubles .. .. I'm now home and trying to recuperate, so far a lot of strains, stitches, bruises I was told I have to return to follow up light surgery was performed .. more may be required .. thank God for @bmw I wouldn't have made it out alive if it wasn't for that car.
"Any help would be appreciated the link is in my bio.. thank you (I'm the person in this video from Monday being placed on a stretcher into the ambulance I was run off the road.. by a commercial work truck."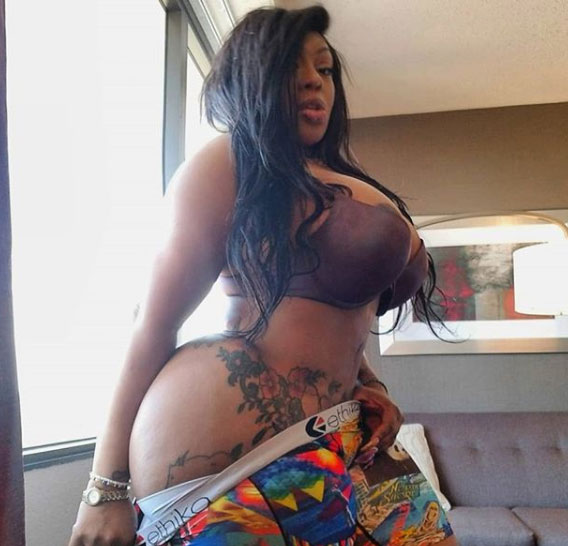 DeClou has been working professionally in adult films since 2003 with at least 17 film credits according to the websites IMDB and Porn.com. She started off as a stripper and was able to eventually enter the adult film industry.
So far, she has raised $1,485 and the campaign is trending. To donate to Lethal Lipps, click on the following link:  https://www.gofundme.com/lethallipps-reconstruction-help