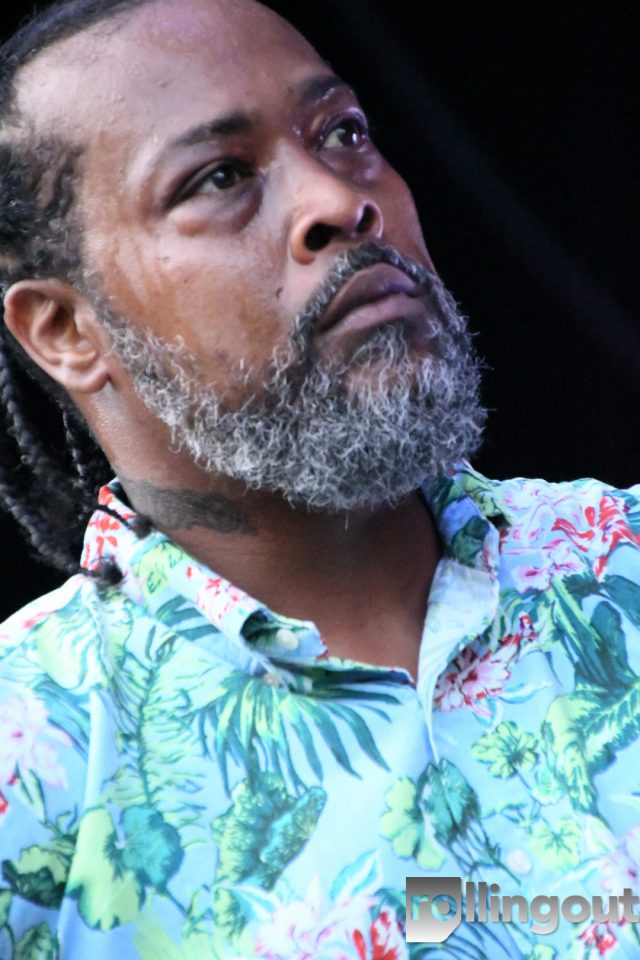 When Goodie Mob entered the rap game in the mid-1990s, rap was controlled by New York and Los Angeles. The Geto Boys were making some noise in Texas, but Southern rappers had issues gaining radio and TV play in markets outside of the South.
But when Organized Noize, OutKast, and Goodie Mob arrived on the scene, the story of the South and Atlanta would be changed forever.
As a member of Goodie Mob, Khujo helped to open doors for Atlanta's prosperous rap scene. Khujo recently shared his thoughts on Goodie Mob, his new music, and how Atlanta took over hip-hop.
How did Goodie Mob and Dungeon Family put the city of Atlanta on the map in terms of hip-hop?
People often come to me and say, "When we heard Goodie Mob's album, we packed up from where we were staying and we moved down here to Atlanta." The city flourished because Atlanta finally had a music scene. Our music drives the economic base. A lot of people came down here, got businesses and still have businesses down here. Some people heard the Soul Food album and it made them want to be in Atlanta because it's the Black Mecca. The music caused people to pay attention and eventually want to migrate to Atlanta.
Atlanta's rap scene has remained successful for over 20 years. How can it continue for the next two decades?
It's important for new artists to embrace the ones that came before them. That's history and it's a part of Atlanta's history. There was a time when people did not glorify living in Atlanta. People were scared to say that they were from Atlanta, scared to wear an Atlanta hat, and scared to talk because they had a Southern accent.   But with the content that we had in our music, people from all over the world was listening. Once the music came out, people gave us respect because we were different and could think on our own. If it wasn't for us coming across as different, we might not be having this discussion right now.
You have a new song called "YAH Fights." How would you describe this song?
The thing behind that was a lot of our brothers were getting killed out here in the streets by the police. It's almost as though where is God? I mean why would Jesus Christ allow innocent Black people to be shot down in the street like this? Why is that happening? Why is it that a White boy can shoot a whole bunch of Black people and he can go to Burger King and get lunch? I pray to God and I let him fight those battles. I say this all the time man, that Bible is a history book. But we've allowed White folks to teach us religion out of a history book. With the song 'Yah Fights,' that's gospel. Everything in that song is truth. That might be one of the truest songs that I've ever written.
Listen to "YAH Fights":