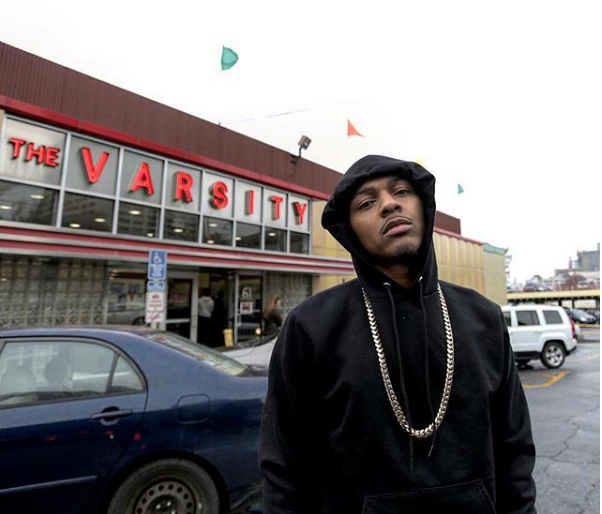 "Growing Up Hip Hop" executive producer Bow Wow fired off an angry inquiry to reality show super producer, Mona Scott Young, on Twitter, asking her why she can't get control of her people, mainly Stevie J and an alleged destructive newcomer named Just Brittany.
The veteran rapper is seething that cast members from rival show "Love and Hip Hop Atlanta" are constantly spilling in on the GUHH set and messing things up for their reality show, TheJasmineBrand.com reports.
"Its only day 3 of filming," Bow Wow began on Instagram, "and people already fighting and tearing up the set. Why is VH1 talent walking on a #guhhatl set unannounced? Mona get your clients… they tryna run over here and im done handing out checks for 2018."
Moss continued spilling heat on Instagram to share more embitterment, while simultaneously ordering that any cast members not affiliated with "Growing Up Hip Hop franchise" to keep far away from their sets.
"Its no secret that all the VH1 Talent is reaching out to come over to #Guhhatl. Everyone wants NEW. This type of shit as a business man costs us money. They fucked ms Deb whole function up yesterday fighting. As the producer if you are NOT GUHHATL talent please stay off our sets."
— Bow Wow (@smoss) June 8, 2018
What "VH1 talent" Moss is talking about is Stevie J and "Love and Hip Hop Atlanta" star Just Brittany. During the filming of "Growing Up in Hip Hop: Atlanta," Stevie J and Brittany just walked onto a live set without announcement nor permission. While the cameras were rolling, Jhonni Blaze lost her mind when she laid eyes on Just Brittany. Both women charged after each other right before Blaze's performance set.
According to reports, the two female emcees have a longstanding beef and tried to put hands on each other, claims Bow Wow.
After an Instagram user dared Bow Wow to talk to Stevie J directly, however, Moss backed Moonwalked on his demands, saying:
"..Stevie cool. From what I'm hearing the women had unresolved beef and decided to handle it while we were filming. Unacceptable," Bow Wow said on IG.
Blaze says the reason the two femcees almost came to blows is because Brittany allegedly threw a "glass" cup at Blaze. Blaze took to her Instagram Live to air her frustrations and accusing Brittany of hiding behind "f*ggot a– Stevie J!"
Allegedly, their beef starts back when both women were toiling in Houston around the same time, according to Blaze. She believes Brittany jealous that Blaze got her "come up" came before Brittany.
Just Brittany has not responded publicly. Yet.
Check out Blaze fire away at her adversary below: