Nick Young just happened to be walking along in life when he stumbled, tripped and fell into a championship with the Golden State Warriors.
Young, aka Swaggy P, has never garnered much respect nor instilled much fear into anyone during his unremarkable NBA career. Former Lakers teammate Kobe Bryant used to laugh at him. After toiling in virtual obscurity and languishing with the Los Angeles Lakers, Swaggy P hit the lottery. The Lakers were just unloading their trash and the Warriors saw Swaggy on the curb and picked him up to keep the bench warm.
Now the C-level talent Swaggy P is a title holder and has more NBA rings than legendary Hall of Famers Karl Malone, Charles Barkley, George Gervin, Bob Lanier, Steve Nash, and Dominique Wilkins combined.
And just to show how uncouth he can be, Young threw his ex-girlfriend Iggy Azealea some unnecessary shade, and Azaelia destroyed him on Instagram.
Young recently celebrated Golden State's NBA finals win with a comment about going from "being snitched on to about to put a ring on" in reference to his imbecilic former teammate D'Angelo Russell exposing him for cheating on his then-fiancee Iggy.
"I went from being snitched on to about to put a ring on," said Young to the media.
https://www.youtube.com/watch?v=b3fUB50UgkU
When Iggy got wind of Young's shade on Instagram, the irritated Australian clapped back at "dirty d***" Swaggy P like this:
"So much better when you just take your team win & don't include any celebratory references to you sticking your raw d*** in countless chicks while you were engaged," said Iggy on Instagram.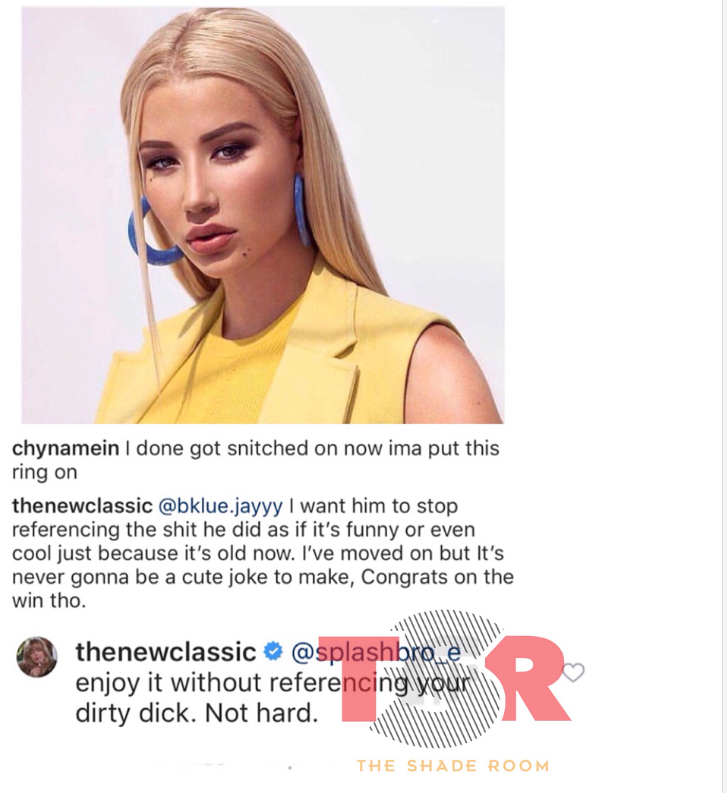 Nick has since responded and he's adamant that his comment wasn't about being snitched on for cheating.
If you swipe through the above Instagram post you can also see Iggy drop an old text message from Nick begging to visit her on Christmas. Iggy dismissed him, however, and told him to enjoy his two children "Nick Young Jr and Navigation."
As rolling out previously reported, Swaggy P impregnated his ex Keonna Green with their daughter Navi Young while he was still engaged to Iggy. Swaggy and Iggy split in 2016.