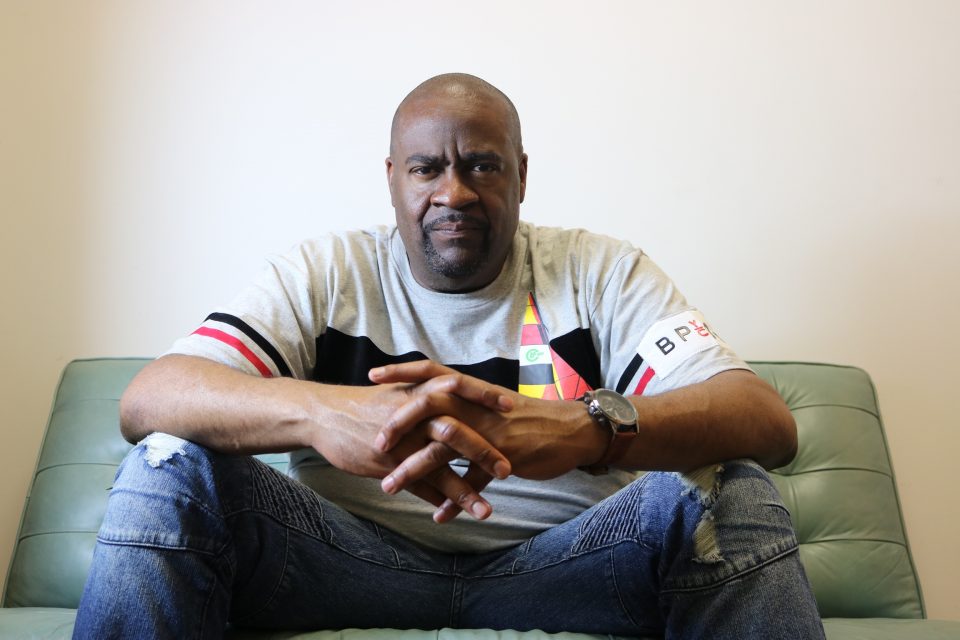 Jerry Clark is a legend in the
Atlanta music scene. Clark was handed-picked by Jermaine Dupri and Shakir Stewart to be VP of Island/Def Jam Records in the late 90s. He was also VP of Promotions for Steve Rifkind and his SRC label. From the early years of Bone Thugs n Harmony, Three 6 Mafia, 8Ball and MJG to producing the first national urban fashion show tour, Hip-Hop Styles of Fashion, he assisted in launching the careers of some of the biggest names in urban music and culture.
Today, Clark is still making noise with his new podcast, StoryTime with Legendary Jerry. On any given episode, it's no telling who Clark will be hanging with on the show. One day it's the iconic Cee-Lo Green from Goodie Mob or the Emmy Award-winning Lena Waithe the next. 
During a recent podcast recording, Clark took time to speak with rolling out about the meaning of Father's Day. Here is the rest of Jerry Clark's story.
In your own words, describe fatherhood.
Candid conversation with your children is necessary because the world will give them a perspective on the things that you refuse to discuss with them … No topics are off limits.  Me and my kids' convos can be funny, emotional and interesting. Being a Black dad is cool and challenging. 
As a dad, what books have you recommended to your children?
The Subtle Art of Not Giving a F–k. This book was actually recommended to me by my oldest daughter. Another book is Post Traumatic Slave Syndrome by Dr. Joy Degruy
What is your take on education and skills?    
Education occurs in many forms … It is important to deepen your knowledge on the subjects of your interest and more important to garner wisdom as you navigate life.    Knowledge is fleeting but wisdom is universally applicable. 
How important is it to build a network? 
 I've always been big on building relationships. Cultivate relationships then build your network with solid people who have integrity and won't sell you out for money. 
Why should one read every day? 
I remember as a kid reading the newspaper everyday, whether it was just the sports page and comics. I don't read a lot but my daughters have put me up on some good reading and books that I would've never thought about reading. 
Why is it important to never give up on yourself?
 There are always lower levels to go and higher heights to climb; so, no matter where you find yourself in life know that while it could be better, it could also be worse. As long as you are breathing, you have an opportunity to heal whatever is ailing or troubling you. 
Can you share your experience with your father?
My father passed away more than two years ago and it feels like yesterday. I dedicate each of my podcast shows to him as a reminder of his life, light and legacy. He was an amazing man who worked diligently to be a great partner to my mother. Their life together was a great example of what is possible when two people freely love and support each other to the core. He was a good father and I take his advice with me everywhere I go …    
Top three goals you have written down:
1. I want to have a top five podcast in the country
2. Become mentally and physically healthier
3. Watch my children evolve into healthy, happy beings and wa
tch them one day have kids so I can watch my grandkids terrorize them.