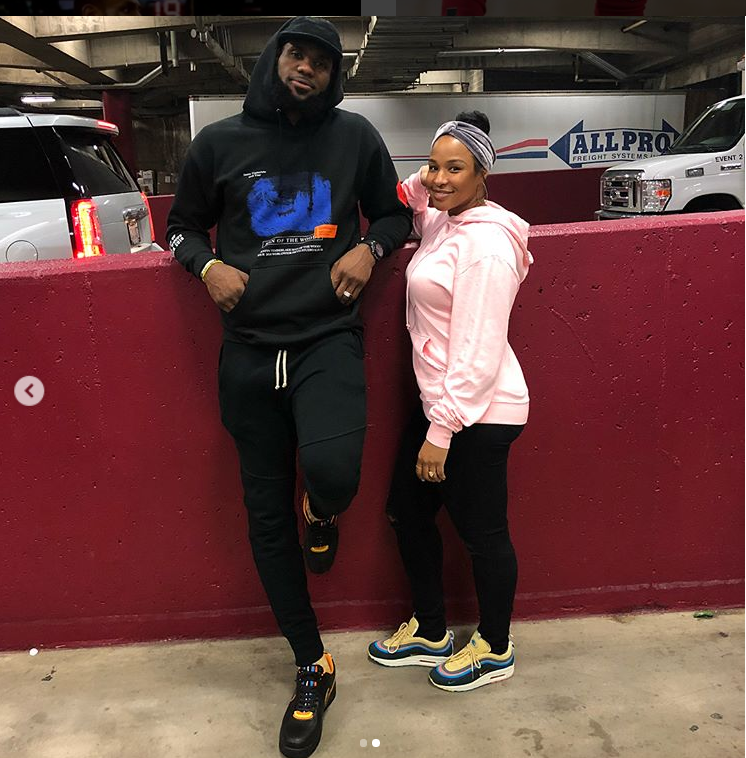 LeBron James' week is just getting worse by the day. The NBA's perennial superstar already has to privately seethe during the Golden State Warriors parade after the dynastic squad easily vanquished his Cleveland Cavaliers to win the NBA championship. Worse, the Cavs didn't even win a single game, losing in humiliating fashion, 4-games-0.
Now there are reports that the young rapper that LeBron's mother used to be engaged to is threatening to snitch out all of LeBron's secret trangressions with an upcoming tell-all book.
Back when LeBron took his talents from Northeast Ohio to South Beach, his mother Gloria was dating a No Limit artist, Miami-based rapper Lambo; during the period LeBron went to four straight NBA Finals with the Miami Heat.
Lambo seems to be blatantly obsessed with LeBron as of late, and he's making some serious accusations about one of the NBA's transcendent icons.
The rapper claims that Beyoncé was LeBron's sidepiece and that's why Bey and Jay skipped out on his nuptials with Savannah Brinson James, and vice versa.
Lambo is behaving like a fiance scorned. For the past few days, Lambo has been all over Instagram promoting this nuclear book and he even tagged Lebron, Beyonce, and many other celebs in his posts to ensure he got their attention.

Lambo captioned this photo: "#godspeed MY BOOK WILL BE GIVING THE WORLD THE TRUTH ABOUT WHY @beyonce WASN'T INVITED TO @kingjames WEDDING, AND ALSO WHY #savannajames Wasn't invited to @beyonce wedding, THE MISTRESS WILL BE EXPOSED IN MY BOOK, MAYBE ITS A CUZING OF #jayz or @beyonce, U HAVE TO READ MY BOOK TO KNOW . @ernieramos @mavcarter @realtristan13 @khloekardashian @kimkardashian @krisjenner @nike @nikebasketball @tmz_tv @theshaderoom @kendalljenner @keyshiacole @kyliejenner @kyrieirving @oprah @fella_flamzey @rawfootagerecords @madonna @breakfastclubam @keke @karrueche @nextlegendd @iamnaomicampbell @nickiminaj @lala @gabunion @dwyanewade @trinarockstarr @amberrose @rsbelhasa @chessmovesent @iamcardib @cthagod."
One commenter tagged the FBI in Lambo's post, claiming he's been trying to extort celebrities with his alleged "receipts," including his claim that LeBron has a secret side baby with Atlanta reporter Sharon Reed.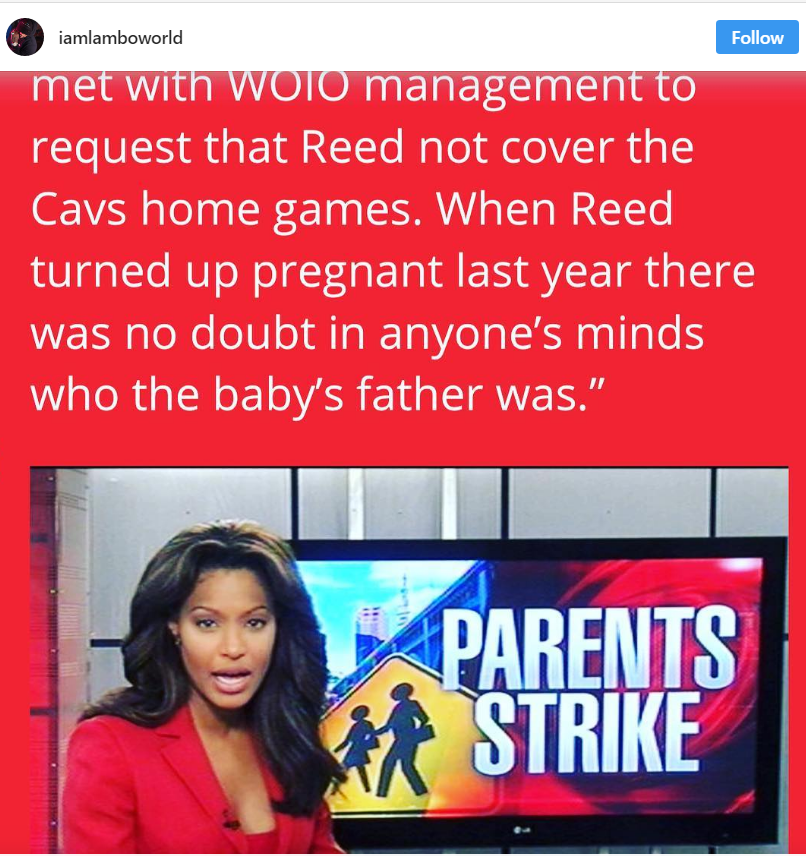 "#godspeed GET A COPY OF MY BOOK WHEN ITS RELEASE @kingjames THIS NOT EVEN ABOUT ME THIS IS HOW U DID MY DAUGHTER, @kingjames @ernieramos @mavcarter @richpaul @pr_rwtw @sharonreedcbs46 @kimkardashian @khloekardashian @krisjenner @nba @nbatv @nbaontnt @nbaonespn @theshaderoom @breakfastclubam @cavs @nike @nikebasketball @realtristan13 @teyanataylor @imanshumpert @miamiheat @dwyanewade @gabunion #savannajames @fella_flamzey @tmz_tv @varig99."
In another post, Lambo says this in reference to LeBron: "#godspeed GET A COPY OF MY BOOK WHEN ITS RELEASE @kingjames THIS NOT EVEN ABOUT ME THIS IS HOW U DID MY DAUGHTER."
There had been whispers for a few years that Beyoncé may have a lightweight crush on the NBA baller. It became so conspicuous several years ago that Complex.com reportedly spoke to a body language expert who said that Beyoncé has a schoolgirl-type crush on James based on the way she looked at him with her head cocked to the side in a flirtatious manner.
In 2016, Gloria James, 49, was engaged to Lambo, who is a little less than three years older than her son LeBron. Lambo, 36, and Lebron, 33, were palling around at that time — there are multiple photos of Lambo hanging with LeBron and Dwyane "D-Wade" Wade at the beach and other places.
Some folks had expressed skepticism at the time about Lambo's love for Gloria James, accusing him of mooching off of her lifestyle via LeBron's long money, while other sources claimed Lambo's love for Gloria and her son was authentic.
Now we can see by the fiery Instagram posts that this was not the case.
What do you think about a deservedly obscure rapper trying to out LeBron's private life?