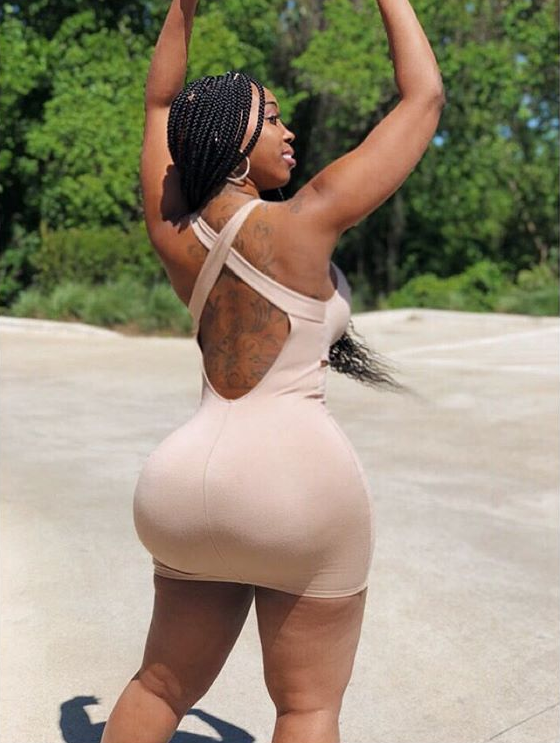 Even for those not equipped with the ability to deduce the obvious, rapper Drake has a proclivity for dating very voluptuous vixens.
Just weeks after being captured on camera getting boo'd up with model Malaika Tery in Toronto, it looks like Drizzy has set his sights on a new woman. The "You the Best" rapper was spotted this week leaving a restaurant with a copiously curved cutie.
The woman in question has been identified as model-stripper-entertainer Zmeena Orr, according to Love B. Scott and The Shade Room. Zmeena — she goes mostly by her first name — has no shame in admitting that she went the fix-a-flat route to blow up her bodacious body, and she has attained relative fame on Instagram posting twerk tapes and promoting her private videos.
Zmeena also indicates she is an aspiring actress and singer.
If you think about it, this is Drake's modus operandi — going for the thick women with a little extra packed on the physical attributes. He has been linked with this type ever since he broke into the game, being seen or rumored to be messing with folks such as Serena Williams to even fellow Cash Money/Young Money artist Nicki Minaj.
The Toronto-born and bred Aubrey Drake Graham, 31, has been also linked to those women in the stripper-porn business. After being steamrolled by Pusha T during their explosive rap beef, Drake finally admitted being the father of French model-porn star Sophie Brussaux's infant son, TMZ reported.
Perhaps someone needs to take away Drake's Instagram account before he goes hunting again for the next "IG model" and "entertainer."