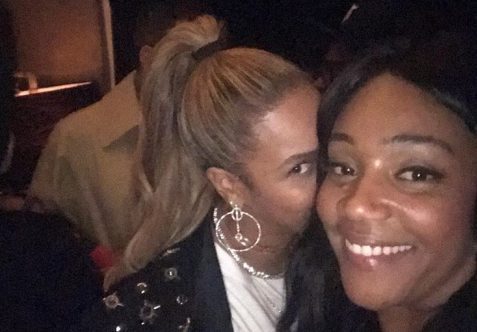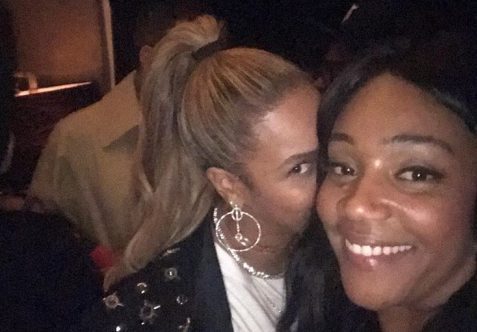 The mystery of who bit Beyoncé has allegedly been solved. In an interview with The Hollywood Reporter, Tiffany Haddish finally revealed the culprit.
Several months ago, Haddish shared a story about the night she partied with Beyoncé. At some point during the party, Haddish said an actress, then unnamed, bit Beyoncé in the face. Haddish said that she was going to fight the actress, but Beyoncé held her back and said the actress was on drugs.
There were speculations about the actress in question, but no one would confirm. On DJ Khaled's "Top Off," Beyoncé rapped, "If they trying to party with the queen, they're going to have to sign a non-disclosure."
If Haddish signed an NDA, she broke the agreement after revealing the actress to be Sanaa Lathan. Haddish said that she received backlash from Lathan's family.
"I'm super good friends with her stepmom and her dad [Stan, a producer-director], and they were mad at me," Haddish said. "They were like, 'Why would you do this to the family? You know, black actresses, you guys have to stick together, it's so hard for you guys to get work as it is, why would you try to ruin her career?' But I didn't try to ruin her career. I never said her name!"
At press time, Lathan has yet to respond.