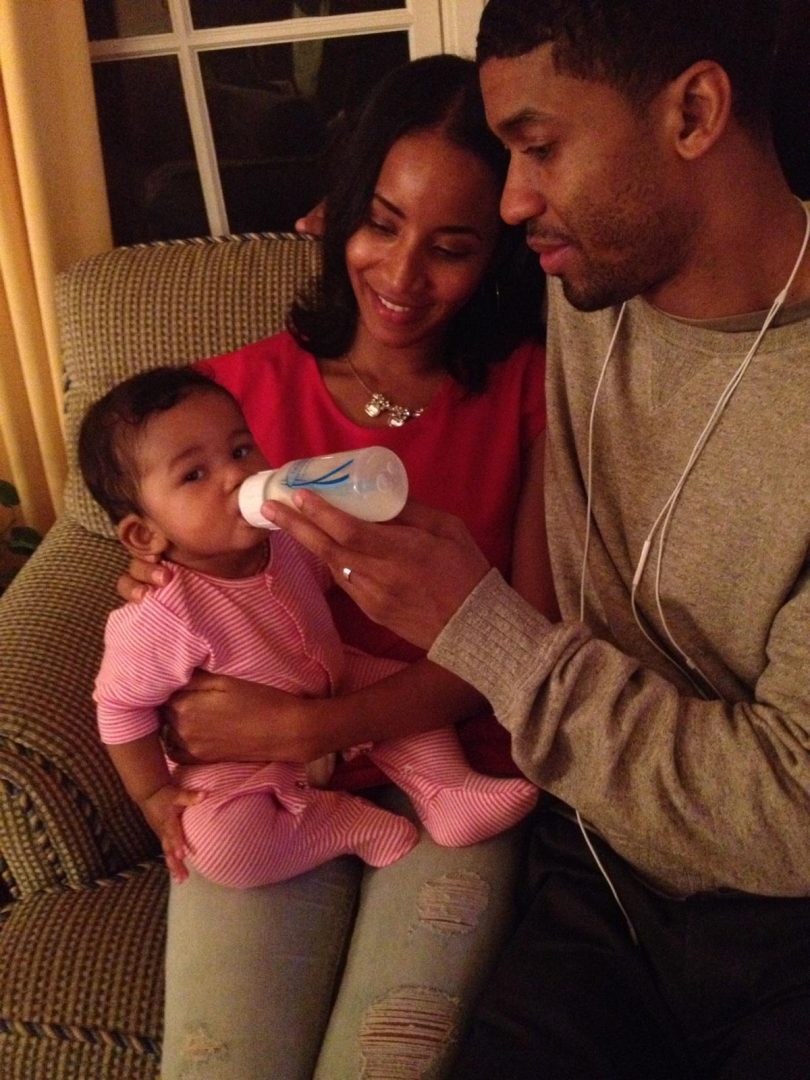 Fonzworth Bentley shares his thoughts on how fatherhood changed his life.
What legacy are you leaving for your children and the children of your community?
An understanding about the love of God. And Knowing their value and how to value the lives of others.
How would you describe your fatherhood culture?
Loving, affectionate, fun.
From a father's perspective, what two books would you recommend every child read?
The Giving Tree. The Bible.
Why is it important to expose children to education and valuable skills?
Children really thirst for knowledge and learning new skills not only build their confidence but also give them a sense of purpose.
As a father and a life coach, describe your playbook. Identify gifts and nurture them. Edify their character, encourage their hearts.
Which fatherhood experiences have taught you the most about yourself? When my wife went to her college reunion and I had both my daughter and son for 5 days without any babysitter or help. I did my daughters hair got her dressed and to school and cooked and cleaned and put them to bed. This gave me a whole new understanding of exactly what my wife does daily. I also realized most of my peers have never actually done over 24 hours!
What insightful advice would you suggest about building a network?
Don't build your network based on what you need or what adds value to you. Your network is exactly that. A network. And if you build it properly you will have relationships that others need and the way the universe works as fast as you move toward helping others connect and fill in the gaps that's exactly how people and resources will come to you.
Why should you read every day?
Change comes with new information. It's just like updating your operating system on your computer or apps on your phone. Things just aren't going to run as smoothly without it. We are supposed to constantly remain curious and thirst for new inspiration and this is a cost-effective way of enlightening your thoughts and ideas.
Name one life lesson that no one taught you, but should have.
Your downtime is some of the most precious time of your day. You should take inventory of what you're doing during that time because if you don't properly manage your downtime you will limit your lifetime.
How important is keeping your word?
It is the cornerstone of integrity.  And builds trust and confidence in yourself.
When it comes to protecting yourself at all times, physically and mentally, what would you tell your children?
Mentally – Be cognizant of what is going through your ear gate and your eye gate. Physically – avoid situations that can escalate because you never know what someone is capable of.  We Flight not against flesh and blood but against powers, principalities and spiritual wickedness.
What advice would you give on being responsible for your own dreams?
Faith without works is dead. Write the vision and make it plain and bring others in on your dream to ensure you execute on it but also will hold you accountable.
How does following your spiritual values help you in life?
It is the foundation for everything that I do. And it allows me to get on top of every situation. And this gives me great peace.
Share one of your fondest memories you've experienced with your father, grandfather or father figure.
My dad didn't miss one track meet, dance competition, cross country meet, and was always there to support any endeavor I was interested in.
When I got my first car at 16 and I was not supposed to drive further than a mile away. Well, my grandad took me further than I had ever driven and my first car was a stick so I stalled out maybe three times and he encouraged me but laughed the entire time as well!
Why is writing down your fatherhood goals for life so important?
Share your most valued and treasured fatherhood goal. To leave my children knowing not only who they are but whose they are. And leaving them with a company that impacts their community and generates generational wealth.